This bar is an ideal place to catch up with friends. The stylish venue set next to the rotating Akemi Restaurant has the most amazing views 21 floors above Dar's central business district.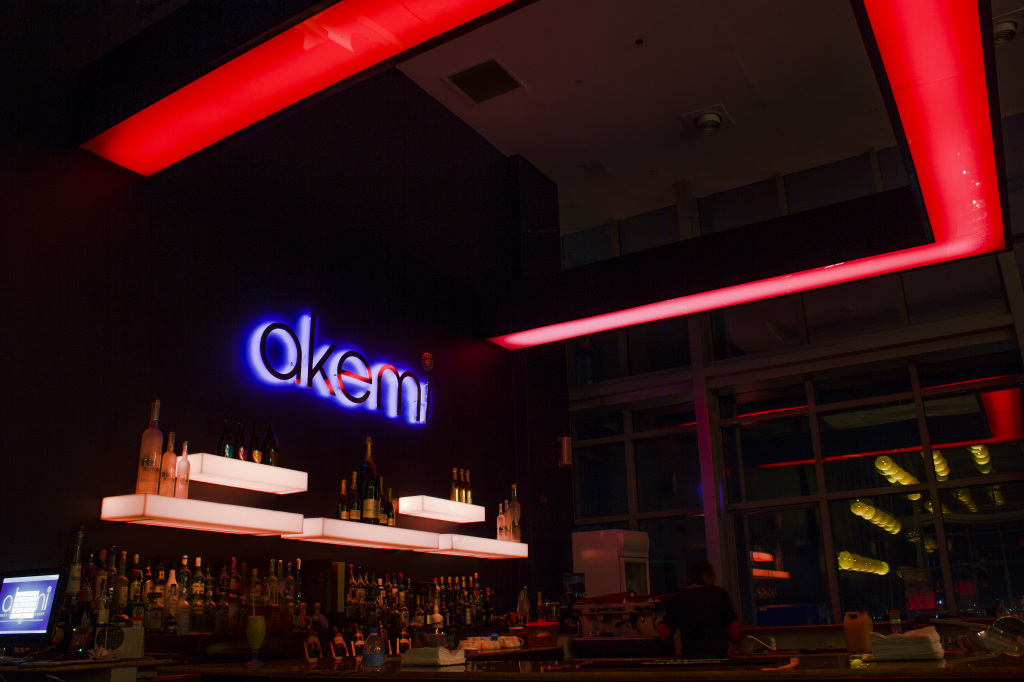 Akemi offers a tempting range of cocktails. Manager Sidney Murphy insists on offering only the best premium spirits for his cocktail menu. The result is an impressive range that includes Mojitos, Martinis, Classic Shooters and Mocktails. Prices range from 12,000 to 15,000Tshs with up to 40% off during happy hour. Akemi's cocktail menu has the ingredients for every choice conveniently list,ed. Whatever cocktail you order, expect it to be professionally prepared and beautifully presented.
The 'Classic and Innovation' choices are a clever mix of familiar favourites with some tempting House creations. These include the popular Bullfrog, an Akemi special combining Tequila, Bacardi, Stolichnaya Vodka, Gordon's Gin, Blue Curacao liqueur and Red Bull. Akemi's expert mixologists transform the ingredients into a generous and powerful creation. Equally impressive is the Waterfall. This House offering has a generous measure of rum 'massaged' with lime and garden-fresh basil which is sweetened with fresh watermelon. Sampling this cocktail was a real treat as its great balance of fruit and sweetness makes it an elegant and refreshing tipple. It was especially interesting to find a choice of four Mojitos and a similar selection of Martinis. Just ask a friendly waiter if you can substitute a listed spirit for your favourite brand when making a cocktail order. You will simply pay the difference in price if applicable.
My favourite is the Strawberry Margarita: a delicious combination of Tequila, Triple Sec, lime juice and pureed fresh strawberries.
Look out for future blog entries about special events and fabulous offers from this classy venue. For an enjoyable evening in elegant surroundings with a tempting cocktail selection, I recommend the Akemi Bar.