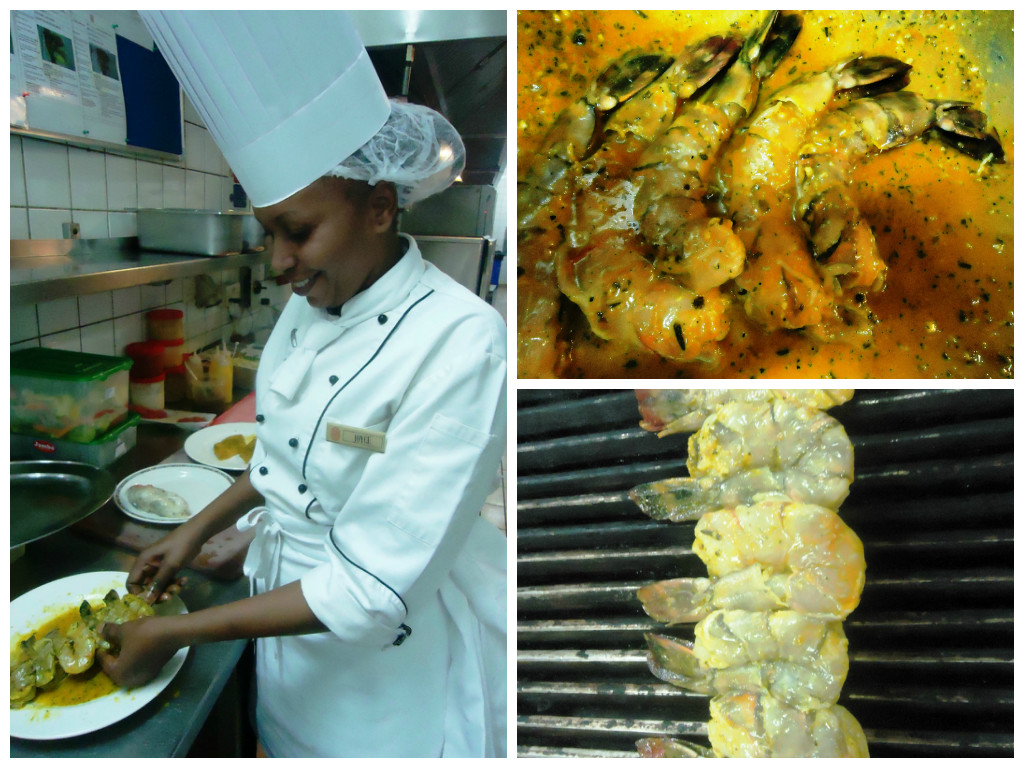 Here's Chef Joyce's tips for buying and preparing prawns: Always ensure the head and body are totally intact and they have a shiny grey shell. After shelling, look for a dark line on the body which is the vein. Remove by pulling it from the back. Place prawns in a large mesh strainer and rinse quickly in a large bowl of ice cold water to which one tablespoon of fresh lemon juice has been added. This removes the sea water and freshen the taste. Ideally prawns should be cooked quickly with high heat. Remember, excessive cooking can make them taste rubbery.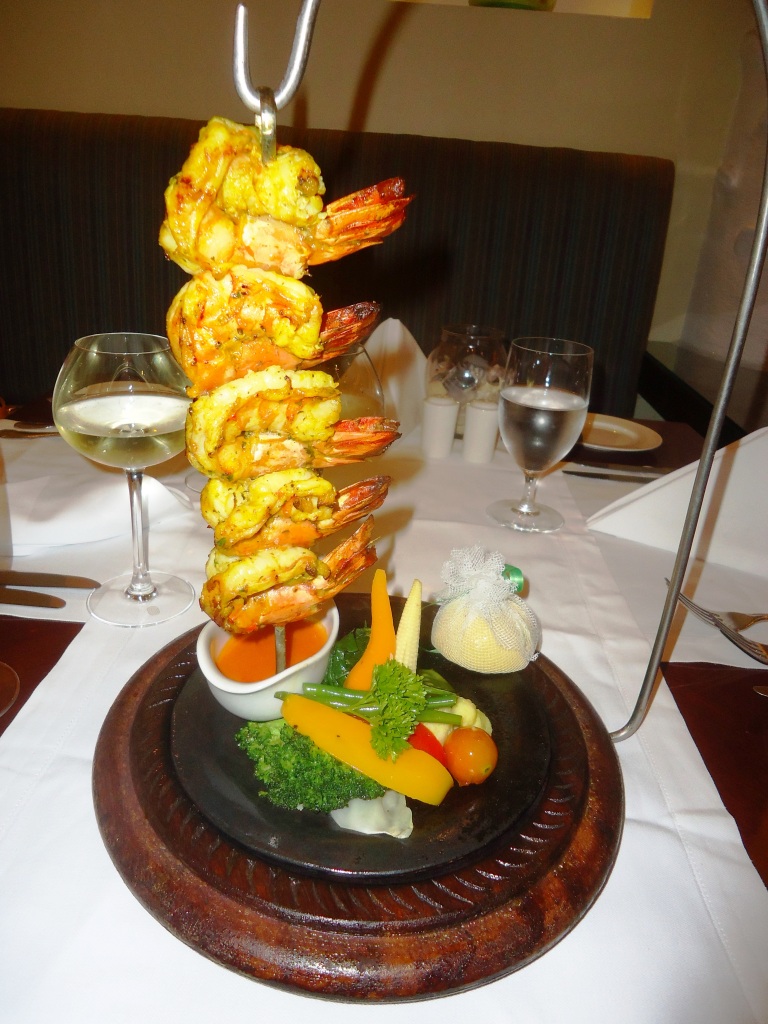 Serves 2 (Main Course)
You will need:
12 jumbo prawns (shelled, deveined and cleaned)
2 Tbs freshly squeezed lemon juice
2 Tbs white wine
2 tsp finely grated ginger
2 Tbs olive oil
Salt and pepper to taste
1 Tbs butter (optional)
What to do:
In a bowl whisk together lemon juice, white wine, ginger and olive oil to make the marinade.
Add the prawns and toss to coat evenly. Cover and leave for five minutes.
Heat the grill to high.
Thread prawns onto skewers and season lightly with salt and pepper.
Grill prawns for four to five minutes each side until dark pink. Take care not to burn them.
Brush prawns with melted butter (optional)
Serving suggestion: eat as a main course with steamed rice and vegetables.
Jahazi Restaurant, Dar es Salaam Serena Hotel