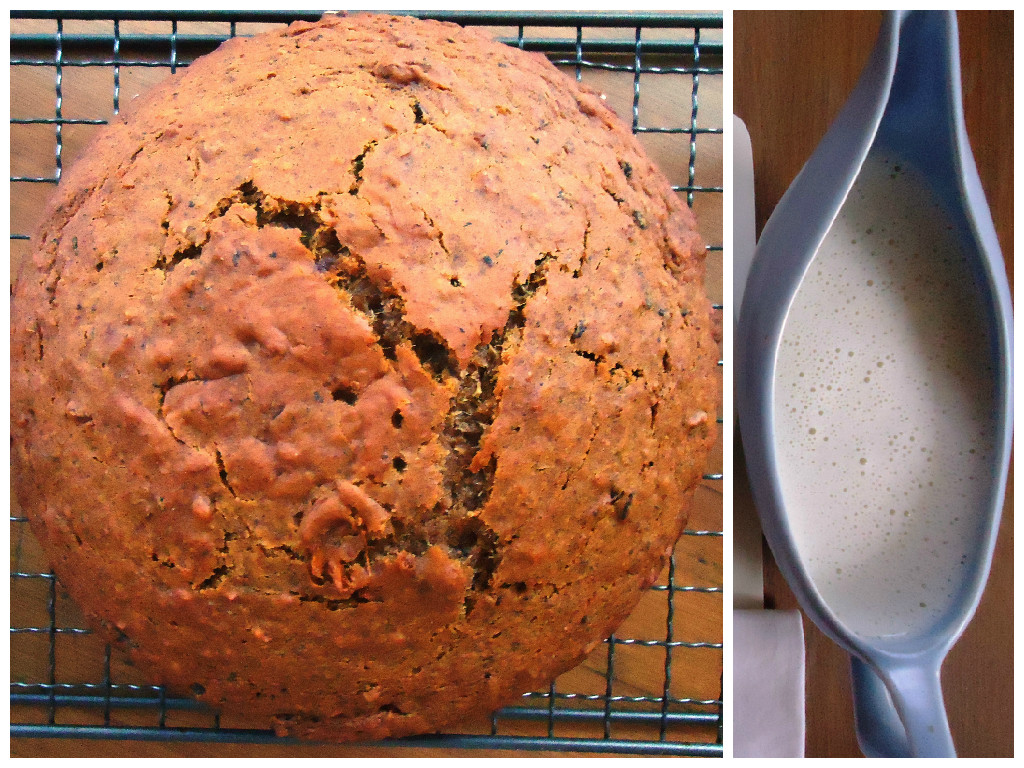 This recipe is inspired by a cardamom date cake I ate at Monsoon restaurant in Stone Town.  The restaurant is one of those places that strives to give diners a glance into a true Swahili dining experience with Taarab and ngoma music performances. It has mikeka (local mats) on the floors, kanga-covered cushions  for seating, low tables for eating, burning incense, Zanzibar-style decor and generally a Swahili ambiance.
Monsoon's cake was so enjoyable that I decided to devise my own recipe which reflects the flavours of the Zanzibari version. I have been experimenting with various date cake recipes with different spices typically used in Swahili cuisine like cloves, cinnamon, ginger and cardamom to come up with the perfect balance of spices. I also sampled different types of sugars (dark brown, light brown and white) as each type gives the cake a different structure and texture. My choice is light brown sugar as it gives the cake just enough moisture and a tender soft crumb. I prefer this to a dense, sticky cake that you get when using  dark brown sugar  or a light sponge texture you get when using the white type.
The genius of this cake however is the dates which add a rich, sticky sweetness without making the cake heavy. Of course, to complete the dessert I serve it with cardamom custard. I do this by infusing the milk with cardamom spice and then proceeded with a standard custard recipe.
Serves 8
You will need:
For the swahili spiced date cake
350g (2 cups) dried dates, deseeded and chopped
315ml (1¼ cups) water
1 tsp bicarbonate of soda (baking soda)
60g ( ¼ cup) coconut oil – I use KTC pure coconut oil
3 medium sized eggs
2 Vanilla pods, split in half and seeds scraped out or 2 tsp Vanilla extract
188g (1½ cups) plain flour
2 ¼tsp baking powder
100g (½ cup) light brown sugar
¼ tsp ground cloves
½ tsp ground ginger
1 tsp ground cardamom
1 tsp ground cinnamon
For the cardamom custard sauce
575nl (2 1/3 cups) milk
1 vanilla pod, split in half and seeds scraped out
8 whole brown cardamom pods, lightly crushed
6 egg yolks
50g (¼ cup ) light brown sugar
1 tbsp corn flour
What to do:
For the Swahili Spiced Date Cake
Place deseeded chopped dates and water in a small pan over high heat. When the mixture starts to boil, add bicarbonate of soda plus coconut oil and remove from heat. Stir and then set aside for 25 minutes to cool.
Preheat oven to 180oC/Gas mark 4. Adjust the oven rack to the lower half of the oven so the top of the cake pan will be in the centre of the oven.
Grease a 20cm (8 inch ) round spring-form pan and line the base with baking paper.
Add the eggs, vanilla and spices into the cooled date mixture and  place them in a food processor. Pulse into a puree with no lumps (leave chunky if preferred).  Alternatively, if you do not have a food processor, you can beat the eggs, vanilla and spices first then mix with date mixture and mash using a fork or a potato masher. (Ensure the dates are very finely chopped to start with if not using a food processor.)
In a large bowl, thoroughly mix sifted flour, baking powder and sugar.
Add date mixture to the flour mixture and gently fold the ingredients together until just combined.
Pour combined mixture into prepared pan and bake for 50 to 60 minutes.
Check the cake at around 35 minutes, and if it starts to overbrown, loosely cover it with foil paper.
To check the cake is ready, the cake should 'spring back' when lightly pressed in the centre. A wooden skewer inserted into the centre of the cake should also come out without any batter attached.
Leave cake in the pan and allow it to cool for 10 minutes.
The cake can stay fresh and moist in an airtight container placed in the fridge for up to 7 days.
For the cardamom custard sauce
Put the milk, crushed cardamom pods with the vanilla pod and seeds into a medium sized pan.Stir then bring to a very gentle simmer, do not allow it to boil.
Remove from heat, cover and let infuse. After 20 minutes strain out the cardamom and vanilla pods from the warm milk.
In a large bowl, whisk the egg yolks, sugar and corn flour together until thick and pale.
Gently reheat the milk and then pour it on to the yolk and sugar mixture, whisking vigorously.
Transfer back to the pan and put it back on the lowest heat setting.
Stirring continuously, heat until it coats the back of a wooden spoon – it could take anything from 8 -12 minutes depending on the heat setting.
Decant into a jug and press clingfilm on to the surface to stop skin forming on top of the custard.
Foodie tips:Be careful not to add too much cardamom as it has a very strong flavor. Adding too much can result in a soapy taste. Stir all the time while making custard, otherwise it separates. Do not be tempted to increase the heat setting, the mixture will curdle. Do not cook longer than required, it will turn into scrambled eggs.