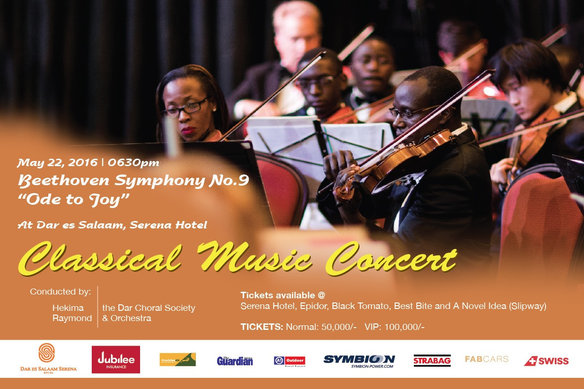 We are delighted to officially launch Foodie Getaways by announcing the upcoming performance of Beethoven's Symphony Number 9 – Ode to Joy – on 22 May 2016.
Foodie Getaways is being launched in response to enquiries from readers of the blog about what foodies can see, do, explore and enjoy in Tanzania – and beyond.
Swahili Coast Foodie has created a Getaways section dedicated to showcasing my recommendations for the best in travel, tourist and leisure options for Tanzania and select destinations beyond its borders.
We start with one of Dar es Salaam's great cultural institutions: The Dar Choral Society and Orchestra. Their upcoming performance will welcome musicians from across East and Southern Africa to play in the hear of Dar es Salaam. You can enjoy a fabulous evening of live music for just 50,000 TSh. Please see the eflyer for further details.