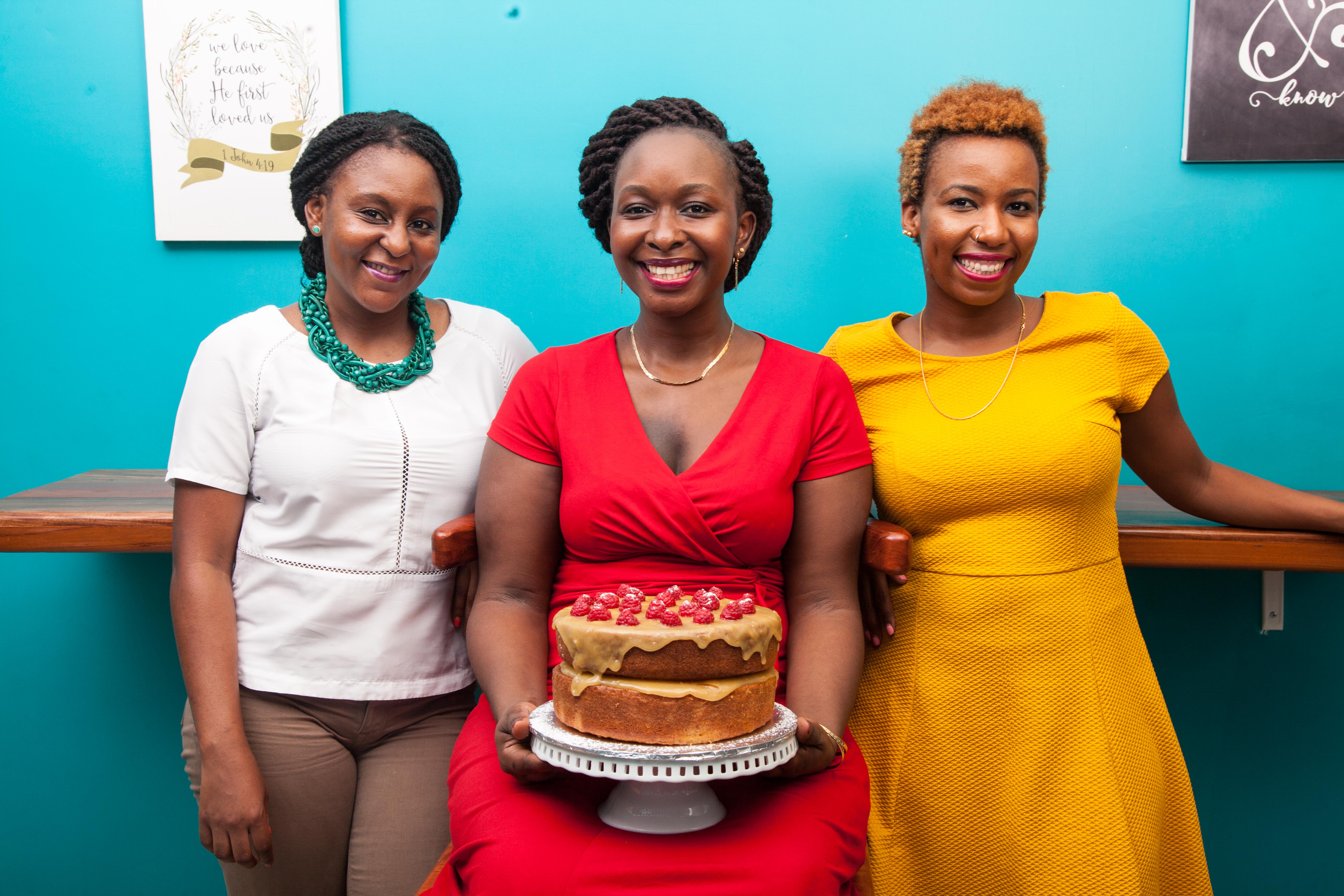 Step into the newly opened cake shop of Soul Treats at Namanga junction and you have arrived in one of most popular cake-making companies of Dar es Salaam. The shop's treats are all crafted by Sharon, Esther and Hanna who turned a passion for baking into a business just over three years ago. I found Sharon busy in the kitchen co-ordinating deliveries while the other ladies made final preparations for some orders before sitting with me over a tasty hot chocolate and brownie. It might have been early on a Sunday but the shop was in full operation preparing sweet treats for church, family and other occasions.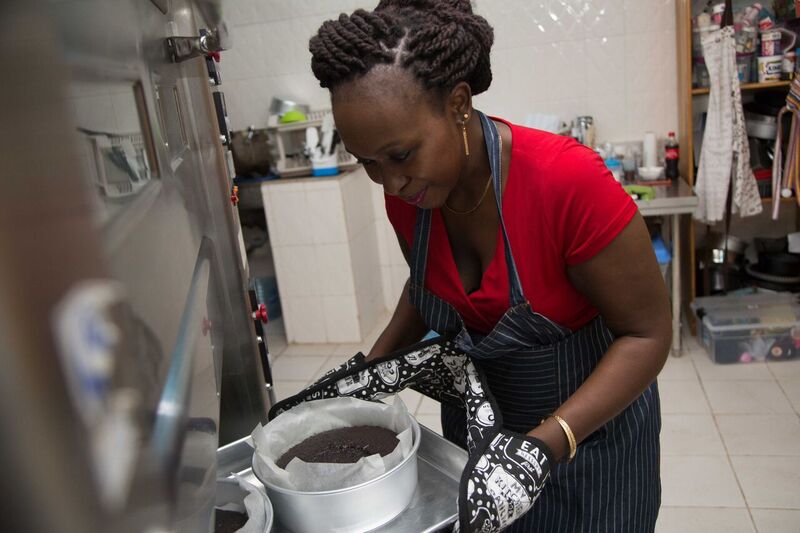 Word-of-mouth originally gave them a network of clients across the city with Facebook and Instagram being the perfect way to showcase their range of custom-made cakes for all occasions. "The shop was always our next step." explains Sharon who forms part of the cake-loving trio that now have a convenient collection point for clients just next to the Don Bosco Centre. In addition to a kitchen and retail space there is also seating for those who want to enjoy a Chocolate Chunk cookie or Banana Nutella muffin with a hot drink. The café concept has been accompanied by some additions to their baking creations. "Before opening the shop we wanted to perfect new treats." says Esther whose baking has an American influence from childhood friendships she developed while attending an international school in West Africa.
The Soul Treats trio meticulously refine recipes until they offer the ideal taste and consistency. A case in point is their best-selling brownies which they perfected through their own approach to folding the mixture. The result is a fabulously rich, 'fudgey', heavenly treat! Their signature cakes are made from a choice of superbly light sponge, including vanilla, chocolate and red velvet. They offer square, tired and round options for cakes which are in constant demand. Hanna loves to use fruit toppings but there are also chocolate ganache, salted caramel and buttercream choices. The self-confessed sweet tooth proprietors are uncompromising on sourcing the best ingredients for their cakes and cookies. The results speaks for themselves, the proof of the pudding is really in the eating! "Butter should always be used by proper bakers!" insists Esther who loves to follow the fundamentals of cake-making while also re-working old recipes with new twists. Certainly she is right that the quality of many cakes in Tanzania is often affected when bakers substitute ingredients to economise on cost but then downgrade on taste.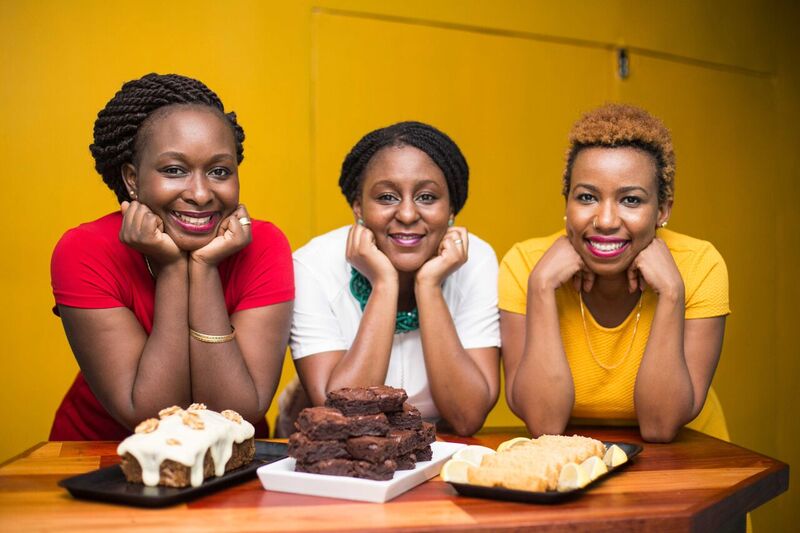 Not surprisingly, the ladies are fans of Baking with Blondie: the go-to blog for many serious bakers. They are also devotees of the award-winning Smitten Kitchen blog famed for its classic recipes. Of course, the ladies are also lovers of the traditional cookbook with Esther inheriting from her mother an old-school Betty Crocker cookery classic from the United States. More recently, they have taken inspiration from books from the iconic Magnolia Bakery in New York city. Hanna, who has a love of pastry, reveals Soul Treats are presently developing some recipes to introduce some fruit pies to the shop and diversify their offerings. They are unquestionably the right people to raise the profile of pies in the city!
Whether you want an eye-catching, indulgent cupcake tower for a birthday celebration or an elegant, three-tiered cake for a wedding reception, the Soul Treats team welcome enquiries at the shop, by phone or via Whatsapp. For special orders, samples will be prepared and particular requirements can be discussed before placing an order.
Opening hours: Tuesday – Saturday: 9:30am – 6:00pm, Sunday: 10:00am – 3:00pm, Monday: Closed
Directions: On your way to town take the second left after the Namanga traffic lights. You will see a blue walled shop with our lovely sign. Very easy to spot!
Telephone: 0767 784 287
@soultreatstz