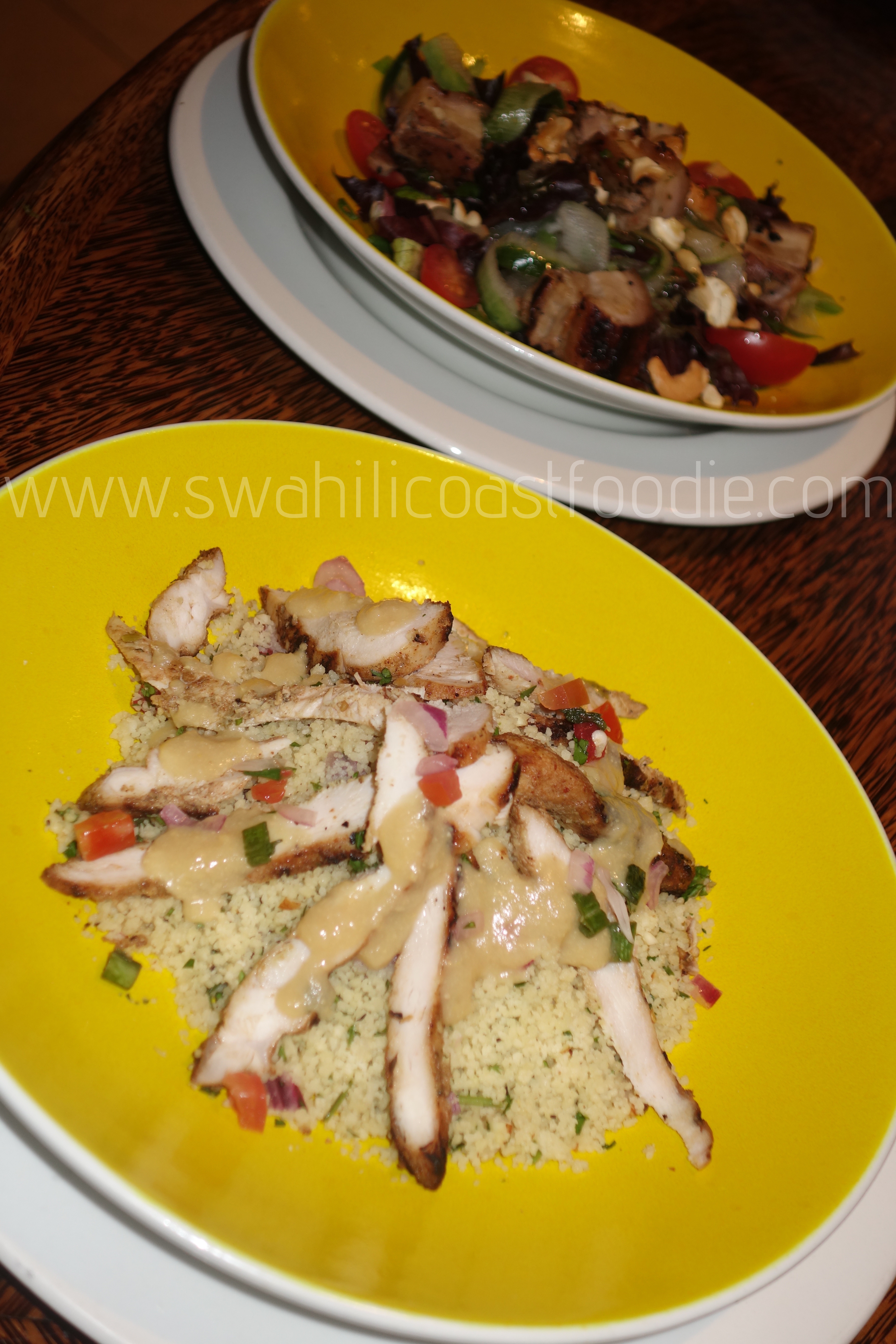 The team at The Baraza are always keen to ensure regular diners discover new dishes on the menu. This is achieved with special weekly starters and mains devised by Executive Chef Joe with Sous Chef Salehe. The dishes are emailed to those who register with their details with the restaurant in addition to being displayed in a special menu separate to the regular a la carte options. The specials, which change every seven days, are an ideal opportunity to enjoy dishes with local flavours. Restaurant manager Denzil McAnda explains: "We often like to offer modern approaches to traditional recipes." Denzil also explained a vegetarian dish features on every menu. "We recently offered Linguine Arabiatta and used mild chili from the hotel's organic garden in the popular Italian pasta dish made with tomato and basil sauce." said Denzil.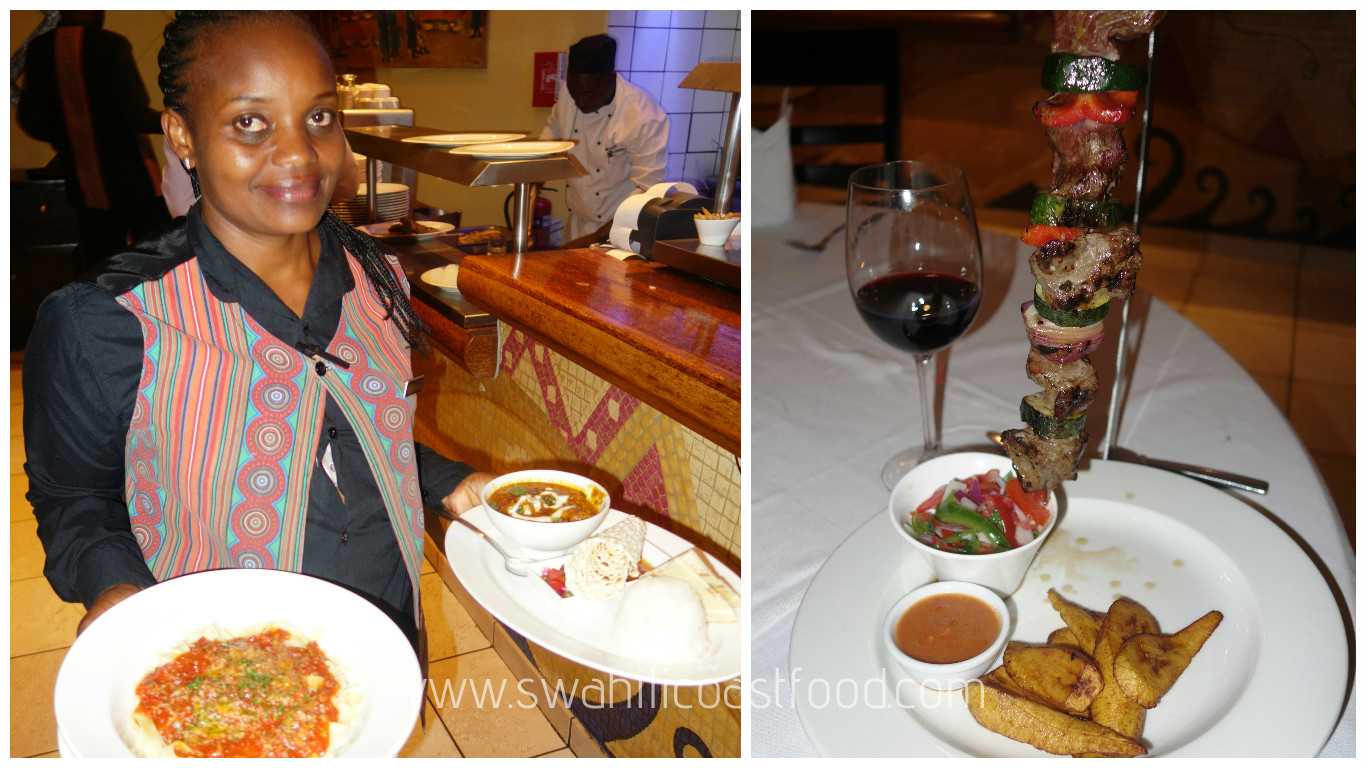 Starters are priced from Tsh 18,000 while mains range from Tsh 25,000 to 40,000. The mains often include a side serving of vegetables or salad while all come with a choice of rice, potatoes and chips.
Here's a few highlights from the weekly special choices:
Thai Crispy Pork Belly Salad – A perfect light lunch or large starter combining green beans, lettuce, cucumber ribbons and mint. The generous bowl of superbly fresh salad goes well with the delicious slow-roasted pork slices and ponzu dressing (similar to Soy sauce).
Moroccan Duklah Roast Chicken – Another ideal light lunch choice or a starter to share that is accompanied by a beautifully light couscous. The tasty chicken pieces sit on a bed of toasted almonds, fresh parsley, tomatoes, red onion and mint salad dressed in honey with cinnamon humous.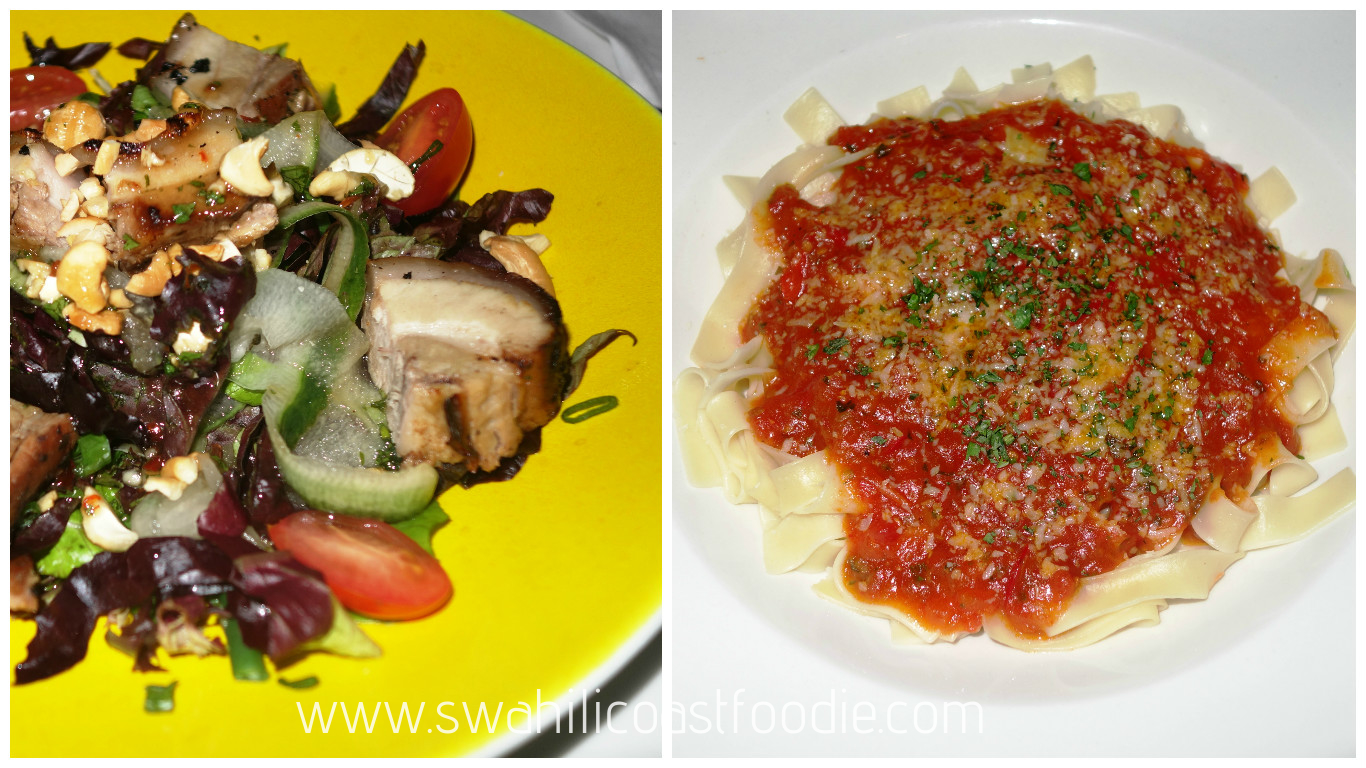 Queen Prawn Masala – A filling dish of classic Swahili coastal fare, authentically prepared with an appealing heat. A generous portion of plump, peeled prawns are cooked with a blend of Zanzibari spices and served with coconut rice and a tiny kachambari salad of fresh tomatoes and onions. The dish is also served with less traditional but pleasant popadums.
Swahili Beef Espatada – An unapologetically Swahili-take on the Portuguese meat treat with local flavours coming from the spice blend used for marinating. The result is 300g of succulently moist prime beef fillet. The outstanding dish comes with chili kachambari salad, deep-fried banana chips, peri peri sauce and lemon.
Remember to ask your waiter/waitress to suggest a wine pairing for your dieshes. Denzil paired the spicy Swahili-inspired dishes with Bellingham Ancient Earth Shiraz 2013.
Visit Southern Sun's facebook page or ask the staff at The Baraza for more information on the Weekly Special Menus.