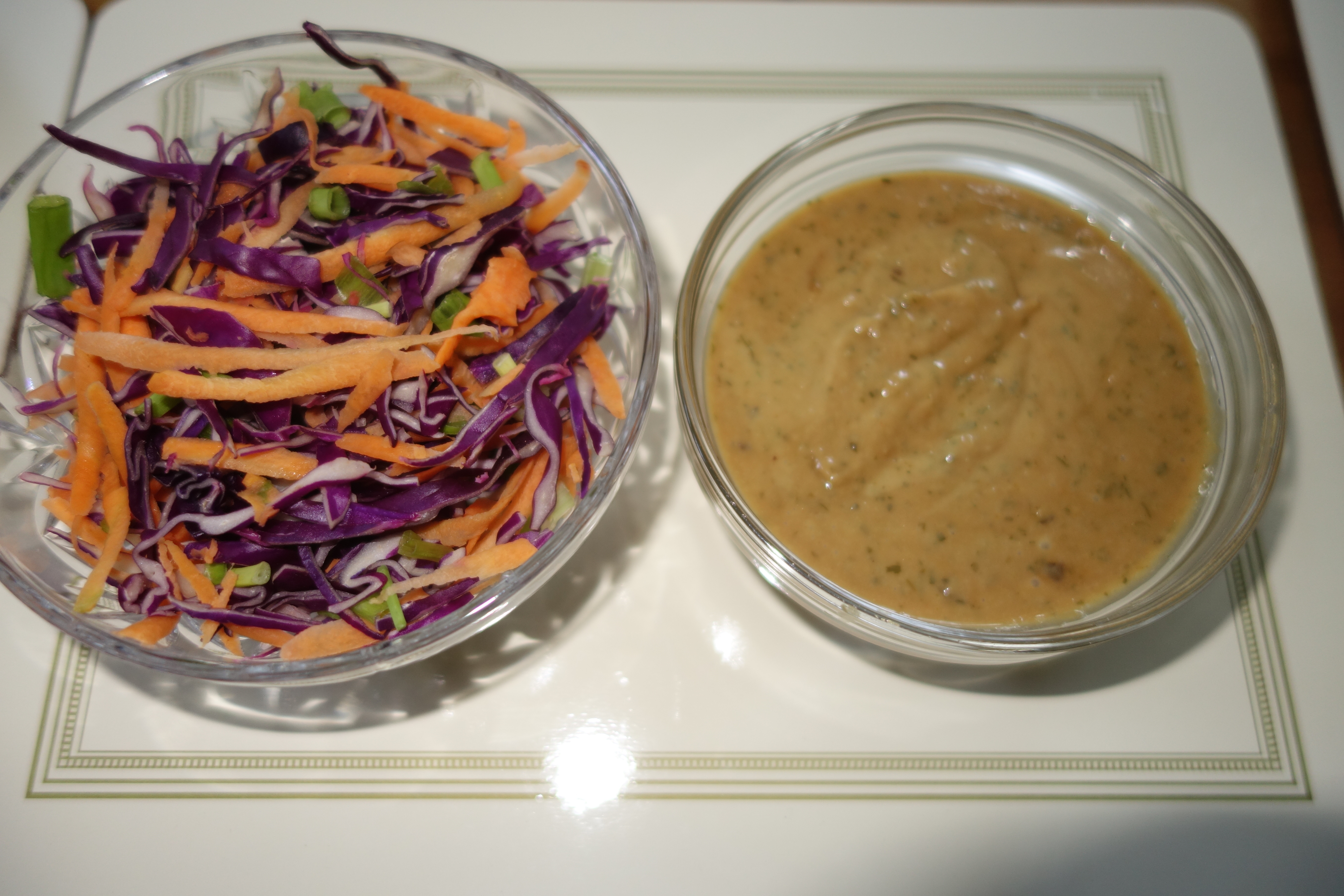 A simple South East Asian-inspired salad with red cabbage, carrots, green onion and sriracha-infused peanut-cilantro dressing. It does require shopping for unusual ingredients like rice vinegar. I promise, however, once you have made this salad once, your little bottle of rice vinegar won't be lingering for too long  in your kitchen cabinet, as you will be making this salad on a regular basis.
Serves 6
What you will need:
For the slaw
2 cups red cabbage, sliced
1 cup carrots, grated
¼ cup green onion, sliced
For the dressing
¼ cup peanut butter
2 tbs rice vinegar
2 tbs soy sauce
2 tbs lime juice
3 tbs olive oil
1 tbs honey
½ tsp garlic, minced
1 tsp ginger, minced
4 tbs cilantro (coriander leaves), chopped
2 tbs Sriracha sauce
What to do:
In a large salad bowl, combine the red cabbage, carrot and green onion.
In a small bowl, whisk together the ingredients for the dressing. Then add to salad bowl and toss with vegetables. Alternatively, serve the dressing on the side.