The Baraza team have introduced an exciting new addition to their increasingly popular weekly specials menu. New and regular diners alike can now experience dishes that come in 'threes'. Diners, however, not only get the three-way experience with their meal but also enjoy alcoholic drinks perfectly paired up by restaurant manager Denzil McAnda and executive chef Joe. They will also offer beer to those who would prefer that option. They make a great bar meal, a satisfying lunch or dinner choice.
Last week there was a meaty trio of Beef fillet, Pork chop and Chicken breast. They were served with a sweet chilli sauce, seasonal vegetables plus a choice of rice, fries or mash potatoes. The price (32,000 Tsh) included three taster servings of wine (1/2 a glass) that Denzil or one of the serving staff can discuss before ordering. On this occasion they were three very appealing South African reds.
The chicken breast was offered with Durbanville Hills Merlot, a soft and easy on the palate red was a good match to this soft-textured meat dish. The pork chop was paired with Landskroon Pinotage, a medium-bodied wine with smooth tannins. It balances with rather than overpowers the mild flavour of pork. The beef was paired with the Bellingham Cabernet Sauvignon, a full-bodied fruit driven wine of which its tannic structure matches well with the  fillet.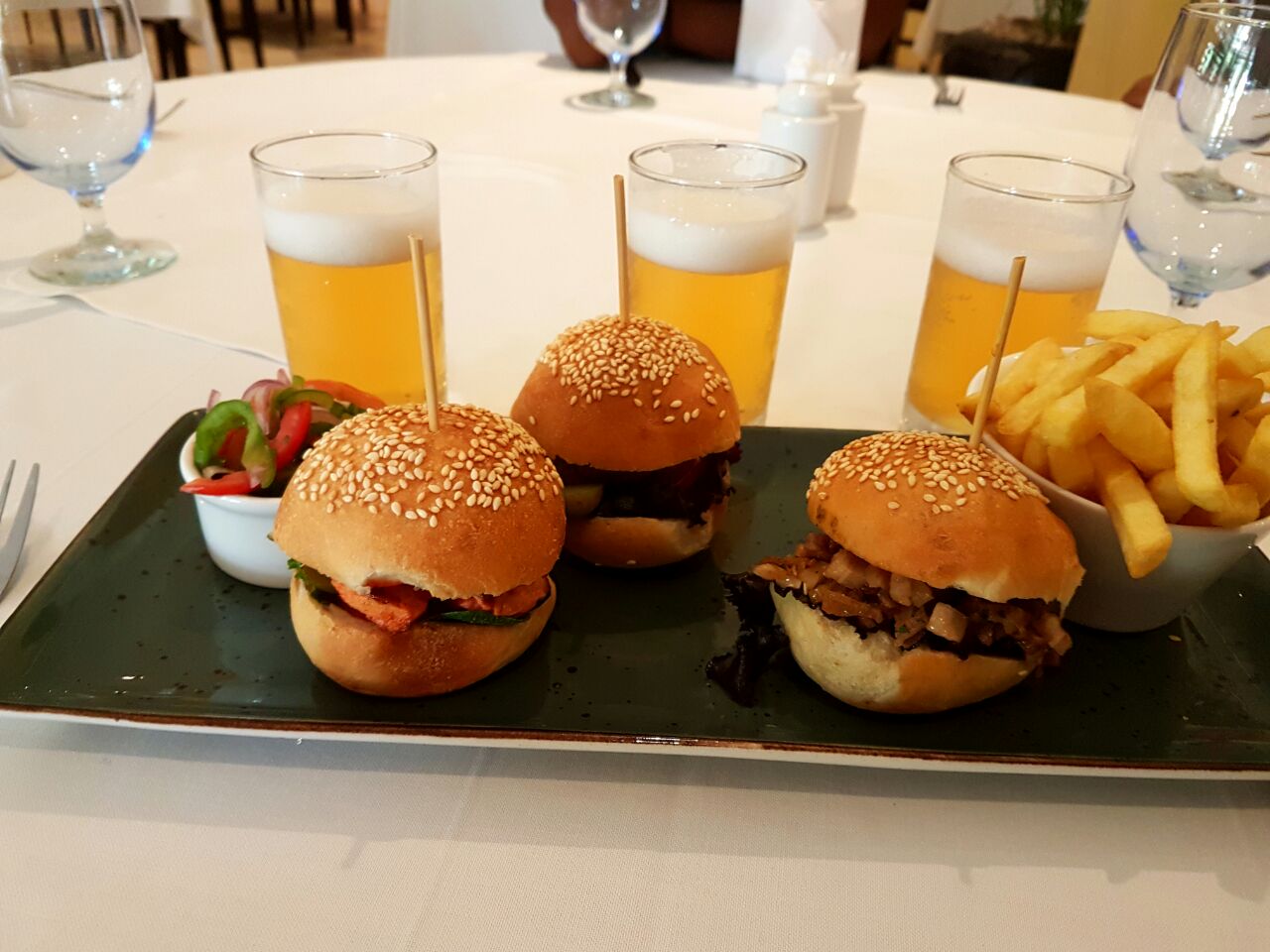 This week the trio consists of three mini-burger sliders: BBQ pork belly slider; Baraza beef slider; and Spiced chili chicken slider which is 26,000 Tshs or 30,000 if you would like to try three mini draught beers.
Look out for next week's trio of fish which will be offered with three white wines.