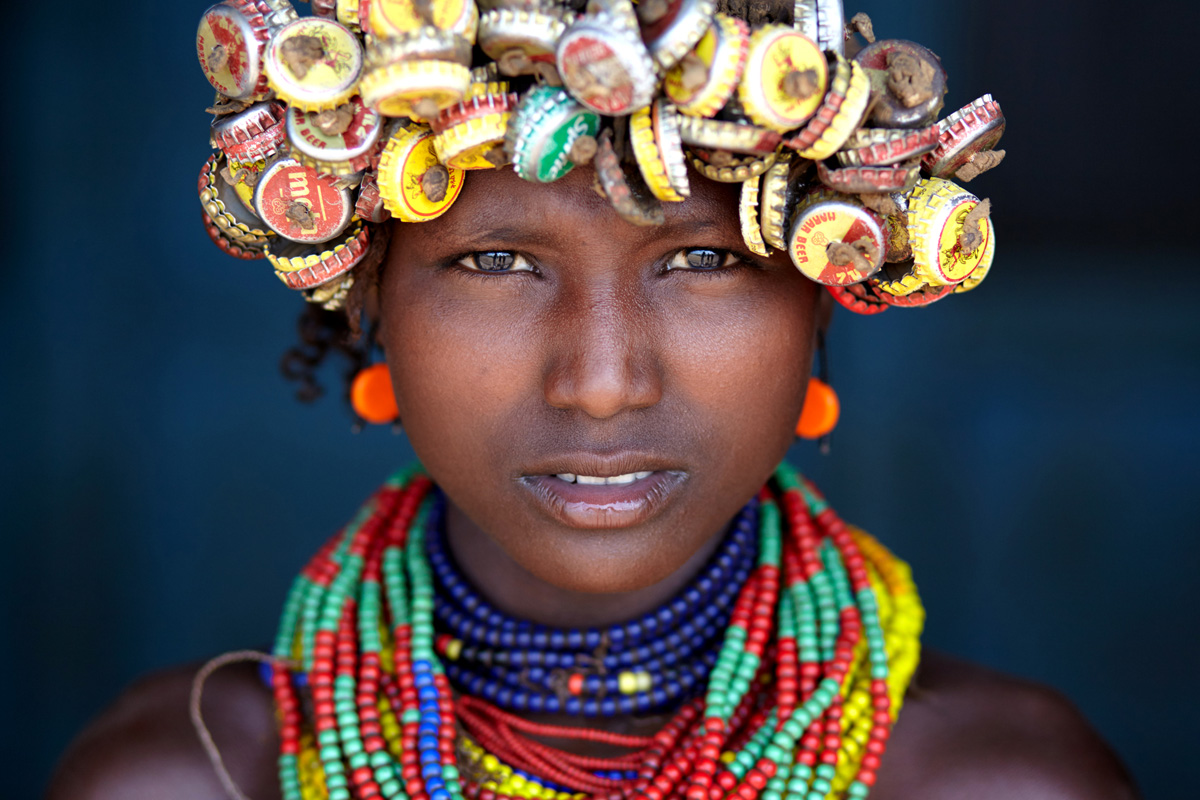 Africa features prominently at this year's Travel Photographer of the Year (TPOTY) exhibition in London. The photographic display are all winning shots from the TPOTY awards that was founded in 2003 and is now one of the world's leading photography competitions. Entries for 2015 come from amateur, semi-pro and professional photographers of all ages. Each year entries come from around 110 countries with the oldest entrant being 86 and the youngest only 5!
A diversity of images taken on the African continent included a striking image of a young Dassanech girl in Omorate, Ethiopia, by Rafal Ziegewski that received a Special Mention in the Best Single Image category. This was captured where the Omo River delta enters Lake Turkana. Again from Ethiopia was a beautiful shot by Joel Santos of a salt miner taking a camel caravan in the lengthy trek to the mining site where salt is cut by hand was commended by the judges. Women and children in Benin City, Nigeria, was captured with an iPhone 5s by Edgard de Bono, produced a 'strikingly composed' image for the Smart Shot category.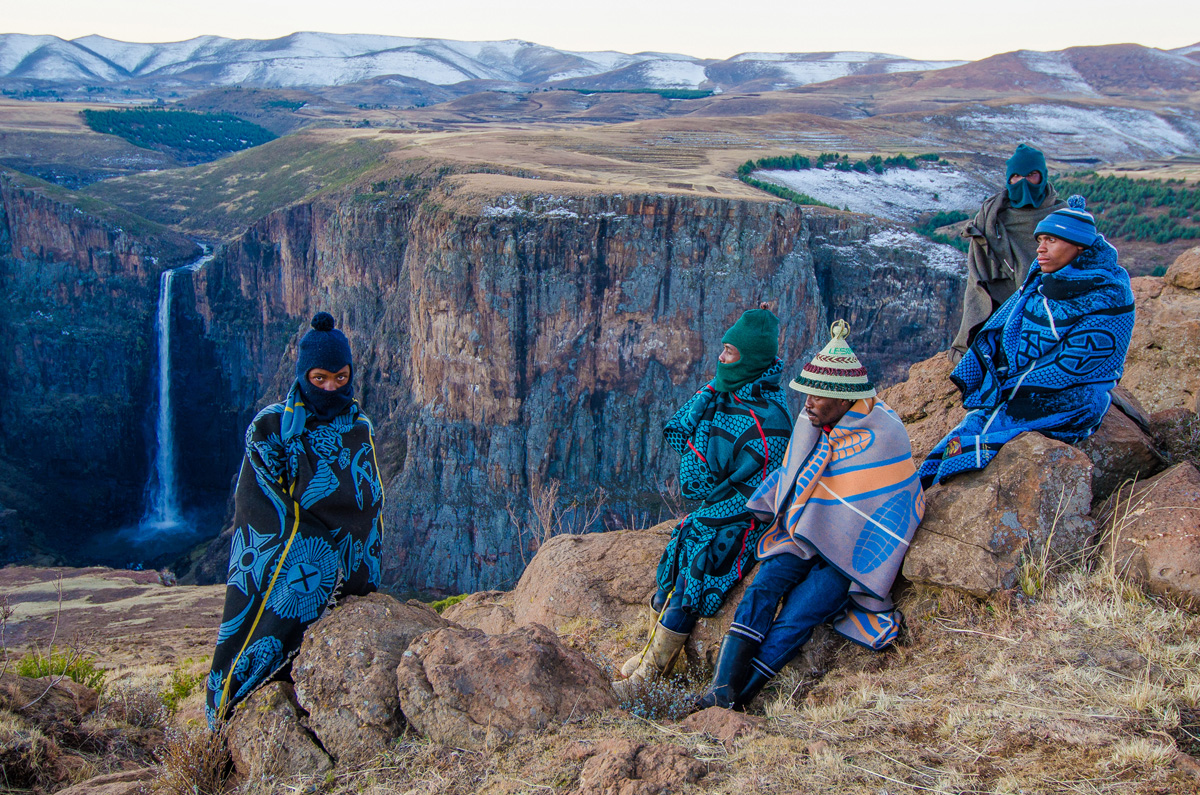 Images of the Basotho people in Semonkong, Lesotho, earned Chase Guttman the accolade of Young Travel Photographer of the Year 2015. His photography was praised for his thoughtful portrayal of the livestock herders and his skill at linking their lives to the landscape which surround them through his images. "I have not been to Tanzania but would love to explore the Serengeti, climb Kilimanjaro and journey across Zanzibar" he told SCF during an interview after receiving his award in London. When asked about his love of new food experiences when on assignments he explained: "I always stick to local food when travelling". Some of his strange taste experiences include sourtoe cocktail (a famed drinked allegedly 'flavoured' with an amputated toe!), whale blubber (or fat) and silkworms! "For me rotten shark, a putrified Icelandic dish often served in inebriated sailors, definitely tells the cake!" explains Chase. He describes the award as an 'incredible honour' and great opportunity that has 'opened doors' for the rising photographic talent.
A young boy sleeping on a huge pile of cardboard in the Kibarani refuse dump on the outskirts of Mombasa, Kenya, was taken by Timothy Allen. The stark and poignant image received the award for Best Single Image (Monochromal).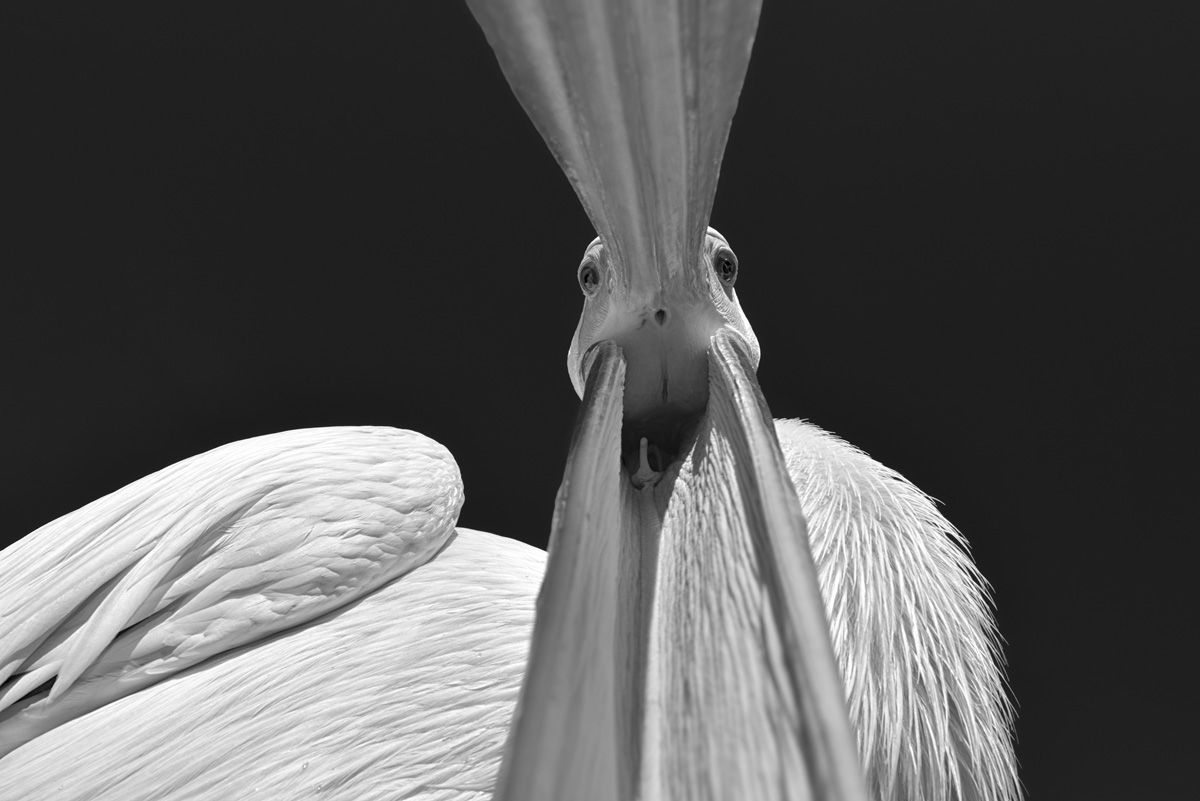 The Travel Photographer of the Year 2015 prize went to Marsel Van Oosten from Namibia whose work was described as 'intriguing and captivating'. His images of Great White Pelicans were shot on a boat in the Atlantic Ocean near Walvis Bay in Namibia. Marsel's website reveals how his early photography became 'more serious' after a trip to Tanzania. Close encounters with animals in the Serengeti fueled his passion for wildlife photography which was to become his speciality. Since then he has travelled the globe. The award reflects Marsel's hugely creative approach to capturing the wonders of the natural world through his lense – and maybe prompts all of us to reflect on the vulnerability of much of the wildlife he has depicted in his work.
See all the images and find out more exhibition information at www.tpoty.com
Picture credits: ©Rafal Ziegewski/tpoty.com ©Chase Guttman/tpoty.com ©Marsel van Oosten/tpoty.com