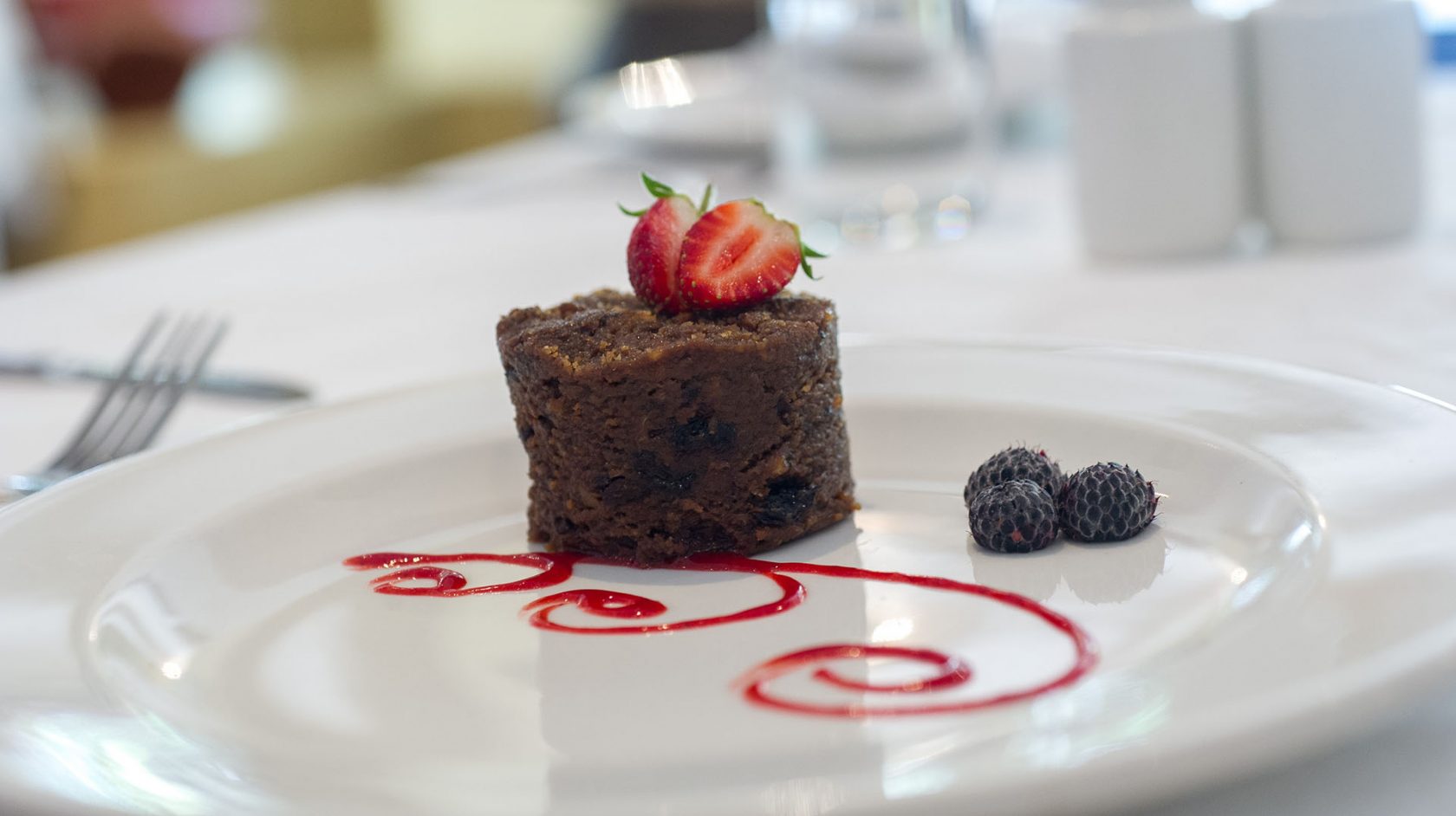 Sweet treats abound at Dar es Salaam's Southern Sun hotel in the central business district where pastry chef Restone devises a choice of desserts every week.
From gorgeous gateaux to superb steamed puddings, The Baraza serves up four special dessert choices for patrons to enjoy after any meal or simply as a sweet treat on the terrace or by the pool.
The Apple crestata – a rustic tart with cinnamon, nutmeg and vanilla to add mild spicyness – was beautifully presented with lattice pastry, sliced strawberries, Chantilly custart and a biscotti on the side.
Equally attractive was the Orange Grand Marnier cheesecake-gateaux – a generous portion of this intriguing combination of two classic desserts with a light sponge base, berry compote and chocolate shavings.
Finally, South Africa's ubiquitous Malver pudding (which actually originated in Europe) was perfectly cooked with a caramelised spongy texture. It was served with chilled vanilla custard, passion fruit 'nectar' and a swirl of berry coulis.
Every dessert is accompanied by a COMPLIMENTARY glass of Pongracz NV sparkling wine from South Africa. "We wanted to create an indulgent dessert experience for our patrons," explains restaurant manager Denzil McAnda, "so what better than treating diners to an elegant South African fizz combining fine bubbles with a sophisticated finish!"
Dessert with complimentary glass of sparkling wine is available all day, every week.
For more information on The Baraza visit: www.tsogosun.com/dar-es-salaam or call in to the restaurant to discuss your dining needs with Denzil and his team.