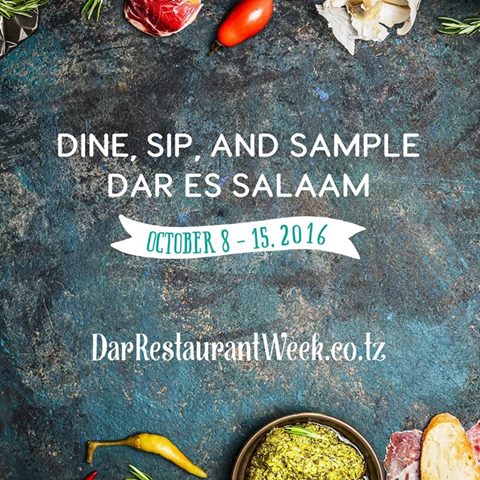 Foodies can expect an array of dining experiences during Dar Restaurant Week that begins on the 8th of October. It kicks off with an opening event at The Bay restaurant where you can sip and sample various offerings from participating eateries and suppliers. There will also be live music and a DJ. Tickets priced Tsh 50,000 are now on sale. Foodies will get the opportunity to sample complimentary selection of wines, spirits and dishes between 3pm and 5pm and thereafter  they will be on sale at discounted prices.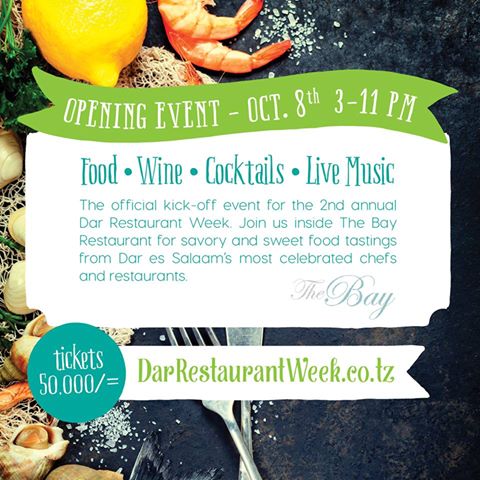 During the week an exciting line up of eateries ranging from restaurants to cafes of varied cuisines, will be offering special dishes and offers especially created for the Dar Restaurant Week. Participating restaurants include: Thai Kani (Thai and Japanese), Elements (International), New Africa Hotel (International),  Zuane (Italian), Veranda Tapas Bar (International), The Bay (Continental), Oasis (International), Woodberry Cafe (International), Rohobot (Ethiopian) and Oktopbang (Korean).This is an opportunity for foodies to try out cuisines or eateries they have never tried before.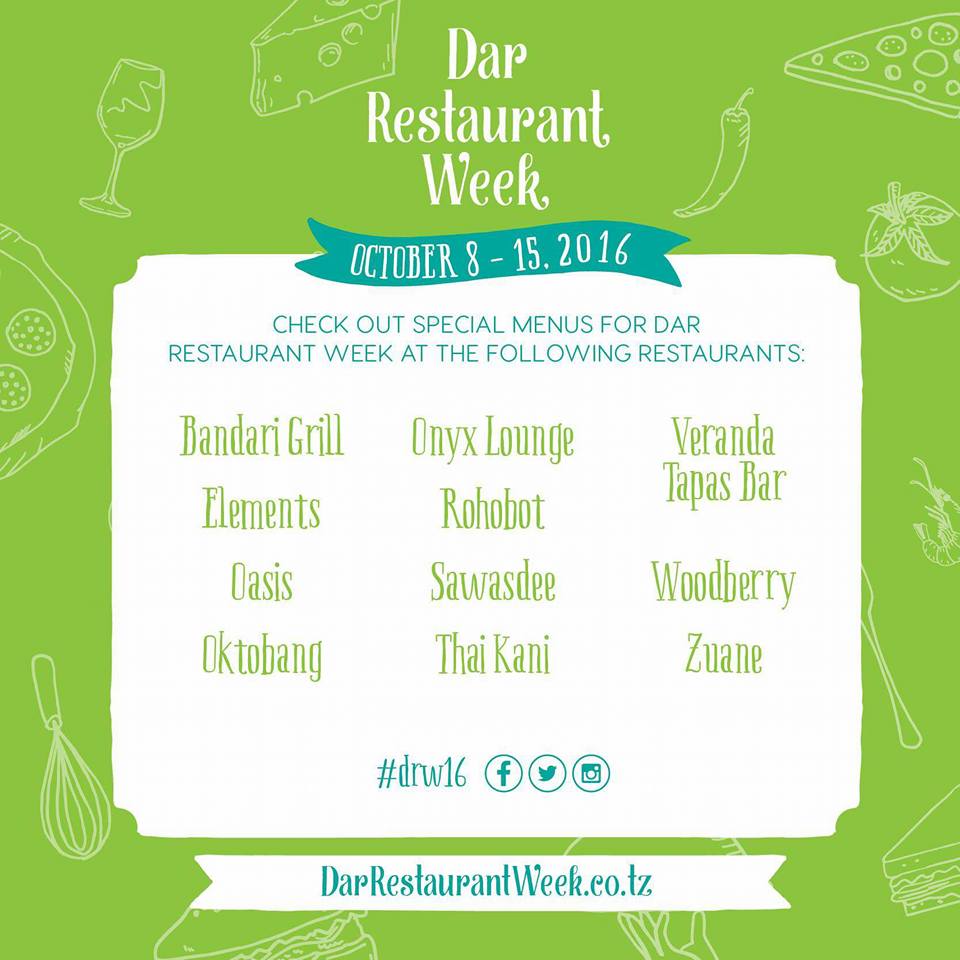 The Dar Restaurant Week, first held in 2015, raised USD 4000 for Chipua, an NGO supporting under-privileged girls. This year the organisers hope to raise even more to support Apps & Girls, an initiative that helps teenage girls develop ICT skills through workshops and mentoring. They will also donate funds to provide scholarships for teenage girls who were unable to complete secondary education because of an unplanned pregnancy.
Swahili Coast Foodie blog is delighted to be a sponsor of this great initiative.
Call 0715 486 042 to buy your ticket for the opening event on 8th October  at The Bay Restaurant.
For more information about Dar Restaurant Week visit www.darrestaurantweek.co.tz