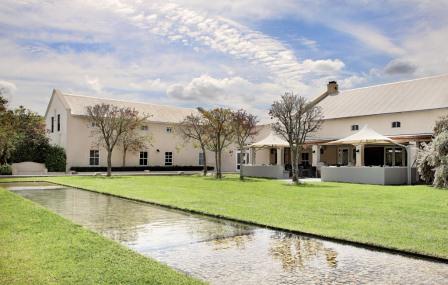 Cape Town Series: This unique accommodation resides in beautiful grounds within Spier's wine farm that lies within Stellenbosch, an area famed for vines, outstanding scenery and fine food.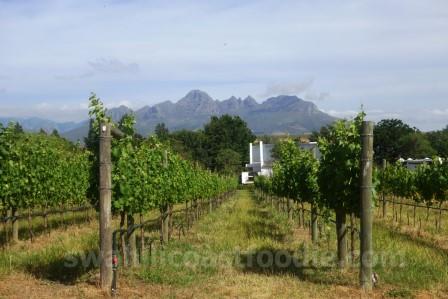 Located some 30 minutes by car from Cape Town International Airport, this expansive complex is set against the magnificent backdrop of the Helderberg mountains and is enclosed within a secure estate.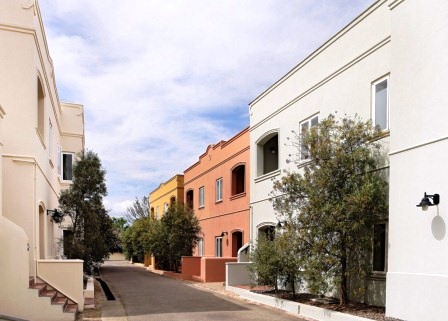 Upon arrival, guests are offered a welcome drink from the Spier wine range  by the friendly reception team, before being transported by a courtesy buggy to one of the six court yards which give the accommodation a village feel. The Mediterranean-style buildings (whose bright colour schemes are said to be reminiscent of Cape Towns Bo-Kaap neighbourhood) contain ground or first floor accommodation options, including double bedrooms and family-size suites. All the accommodation is bright, open and spacious.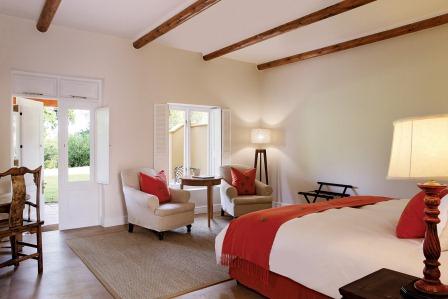 Our 'Signature Room' had pleasant views over the surrounding gardens. The room was immaculately presented with a king-sized bed, large bathroom and plenty of natural daylight. The complimentary bottle of Spier Signature Merlot was a 'nice touch' that really reflected the attention to detail at this mini village of 153 rooms, all of which have access to a swimming pool within each courtyard setting. Equally pleasant was the housekeeper who proficiently assisted us with two small matters.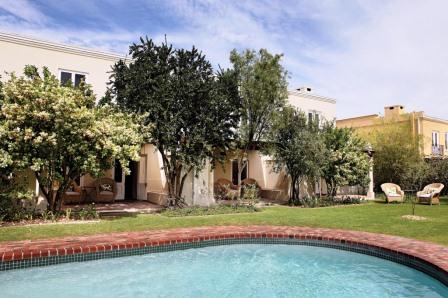 The room charge includes a very pleasant breakfast buffet taken in the hotel restaurant overlooking an immaculate lawn and water features just a five minute stroll from the accommodation courtyards. Guests can sit outside and enjoy the views or have a table inside the dining area that comfortably accommodates everyone around two buffet stations filled with cold and hot breakfast options.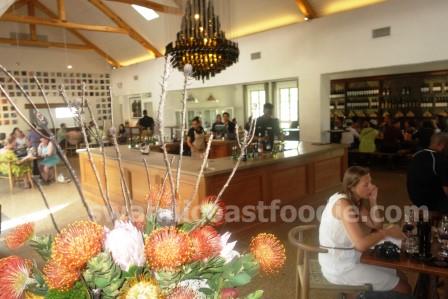 The pedestrian walkways together with the surrounding greenery give this large complex a feeling of intimacy and tranquillity. Although this is an ideal spot for relaxation, the Spier Wine Farm has plenty of attractions to explore. Of course, my main interest was the imposing tasting venue that offered a variety of spaces to sit and sample the Spier range. Naturally, there is a well-stocked shop offering all Spier wines at great prices.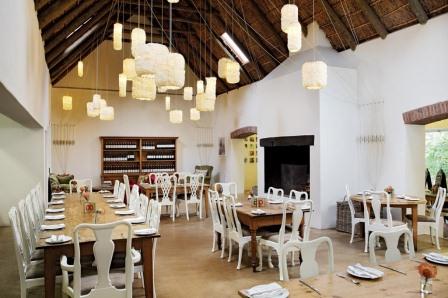 In addition to Spier's hotel restaurant and wine bar there is also the farm-to-table Eight Restaurant. The menu at this attractive eatery, which offers both lunch and dinner, changes daily in addition to having an attractively-priced list of Spier wines. In addition, picnics can be ordered from Eight to Go which offers ready-to-eat delicatessen food. All of these eateries include a range of seasonal ingredients sourced from Spier's own farm. The estate also has an 'Afro-Texan' barbeque smokehouse and an artisanal bakery.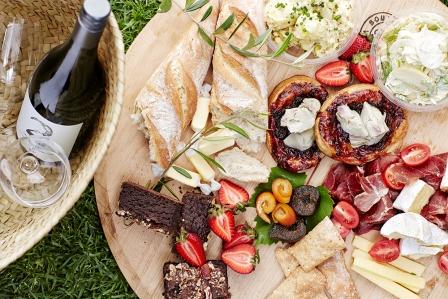 To explore Spier's grounds one can take the 'Gables' audio tour of the farmstead; book an electric, two-wheeled personal transporter (or bike) to visit the vineyards; walk along the Eerste river; or discover the heritage trail of the estate on foot. There are plenty of signposts and maps to help you move around easily but you can always book a complimentary buggy to drive you to a particular location. There is so much to do at Spier it is easy to spend a few days enjoying its attractions – or simply sitting back and admiring the views while sampling their wine range.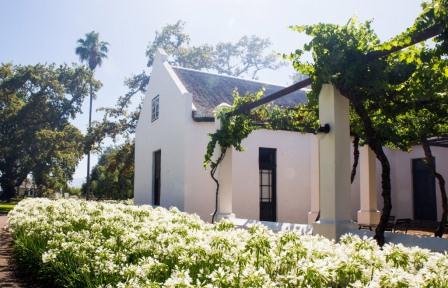 I recommend anyone exploring the Cape Winelands to spend time at this attractive accommodation which prides itself on its various environmental and social initiatives. My abiding memory of our stay at the Spier Hotel is relaxing in an appealing setting which offers a real sense of space where guests are free to enjoy a wide range of experiences in safety, comfort and always within easy reach of a pleasant glass of Spier!
www.spier.co.za/hotel