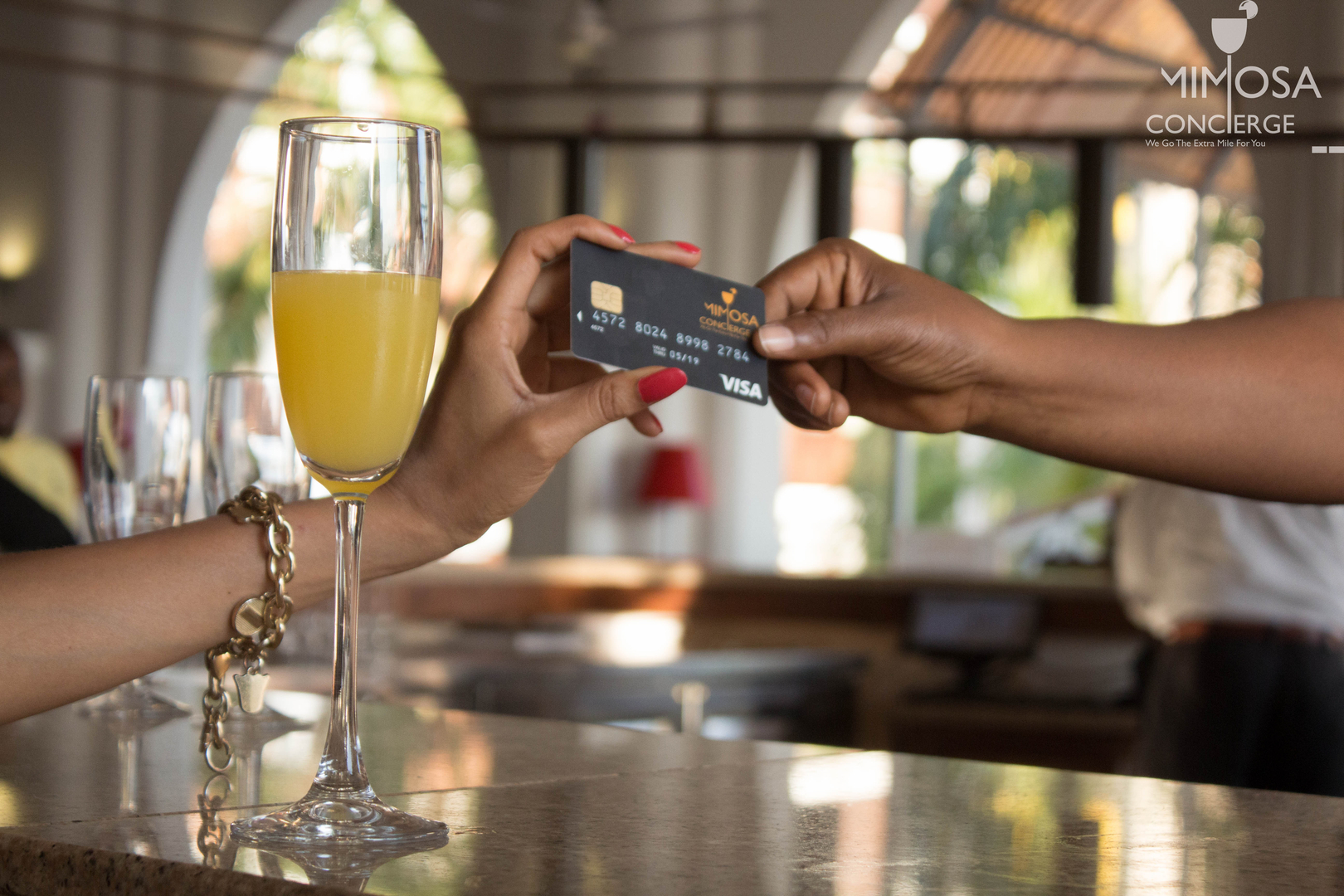 It was exciting to discover that the 'Mimosa Black Card' is now being accepted at even more restaurants, bars and shops in Tanzania. The team behind the 'pre-paid visa debit card' tell me you can now use this convenient payment option an array of establishments, including: Akemi Restaurant, Fab Cars, New Africa Hotel, Oasis Bar, Double Tree by Hilton Hotel, Terrace Bar, T.H.E B.A.R, Elly Luxury Hair, Lavingia, Acasia, Giraffe Ocean View Hotel, 360 degrees Corporate Travel and Tours, Elements, Regency Hotel, Cielo Restaurant and Sala Thai.
The 'prepaid Visa card' is reloadable with Tanzanian Shillings so you top it up and spend what you have on it. There is a one-time TZS 250,000 membership fee, inclusive of a Mimosa Black Card valid for 3 years. I can certainly see the benefit of being able to budget easily with such a pre-paid card while also avoiding the need to carry cash.
I have discovered that card holders enjoy discounts and benefits from participating partners around the country in addition to being able to make secure online purchases with ease. The Mimosa Black Card team state there are no monthly charges or hidden fees. The card may be loaded with up to TZS 80,000,000  and up to TZS 5,000,000 may be withdrawn per day. Look out for the upcoming blog post about the Mimosa Black Card's concierge service. For more information about the Mimosa Black Card simply visit www.mimosaconcierge.com, read their tweets @mimosaconcierge or follow their Facebook page Mimosa Concierge.