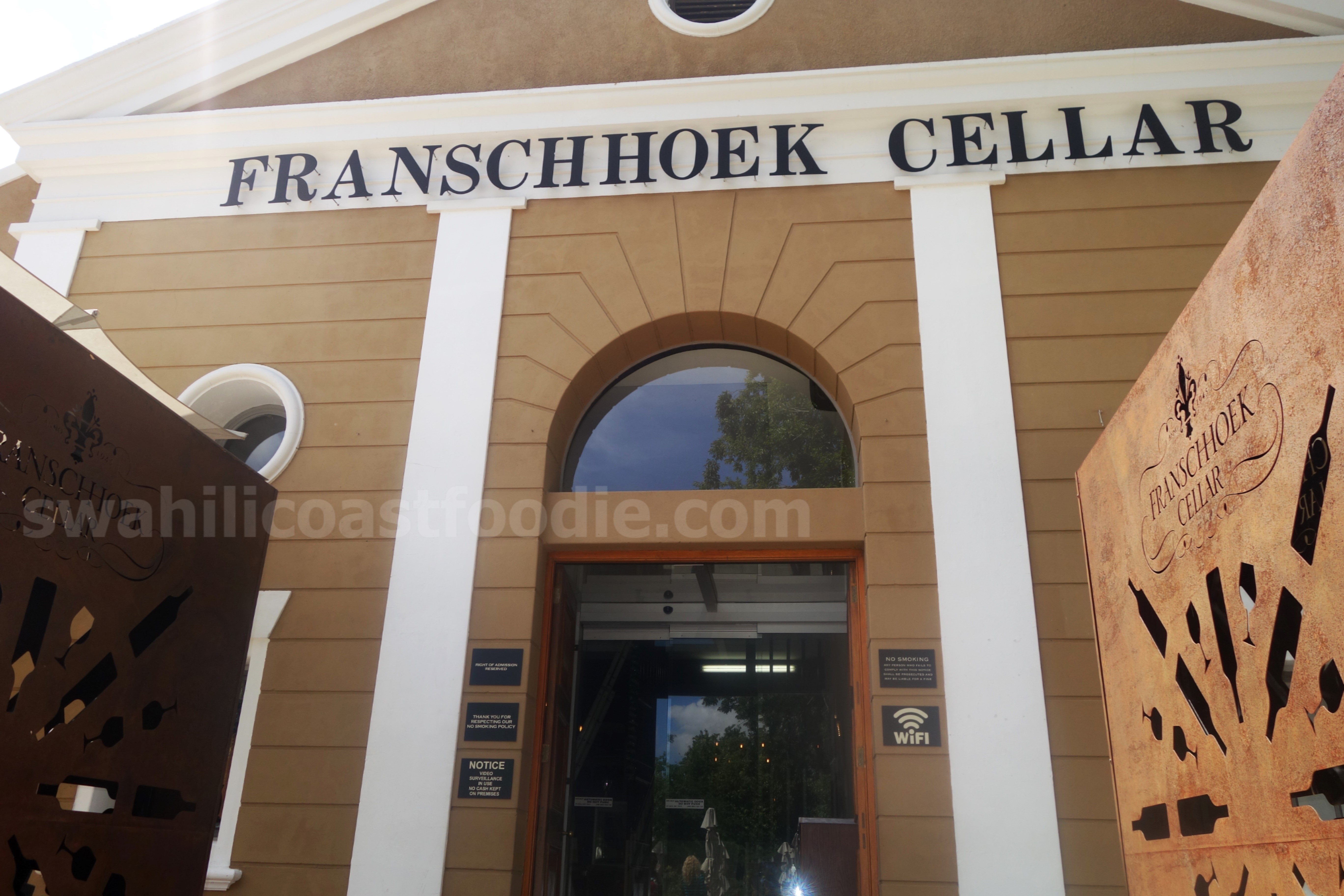 Cape Town Series: It was an absolute pleasure to join Cathy Van Niekerk from the DGB wine portfolio for a tasting in the wonderful setting of Franschhoek Cellar. Set in the heart of the 'French Corner' of the Cape Winelands, Franschhoek's name comes from the wine-making French Protestants who arrived in the 17th century. Cathy, who has worked in DGB's Boschendal Estate for almost twenty years, first welcomed us to the Tasting Room which is an, open, relaxing, contemporary space ideal for sampling Franschhoek Cellar  and Bernard Series wines. Here are highlights from Cathy's tasting notes for two of DGB' celebrated wine brands –
Franschhoek Cellar Sauvignon Blanc – a lively, crisp wine made from grapes principally sourced from Franschhoek. It has an appealing acidity, a long finish and is great for warm weather. Franschhoek Cellar Chardonnay – this is an unoaked wine so it has no maturation in traditional wooden barrels. It is an 'honest', pure expression of Chardonnay with a 'creamy' flavour.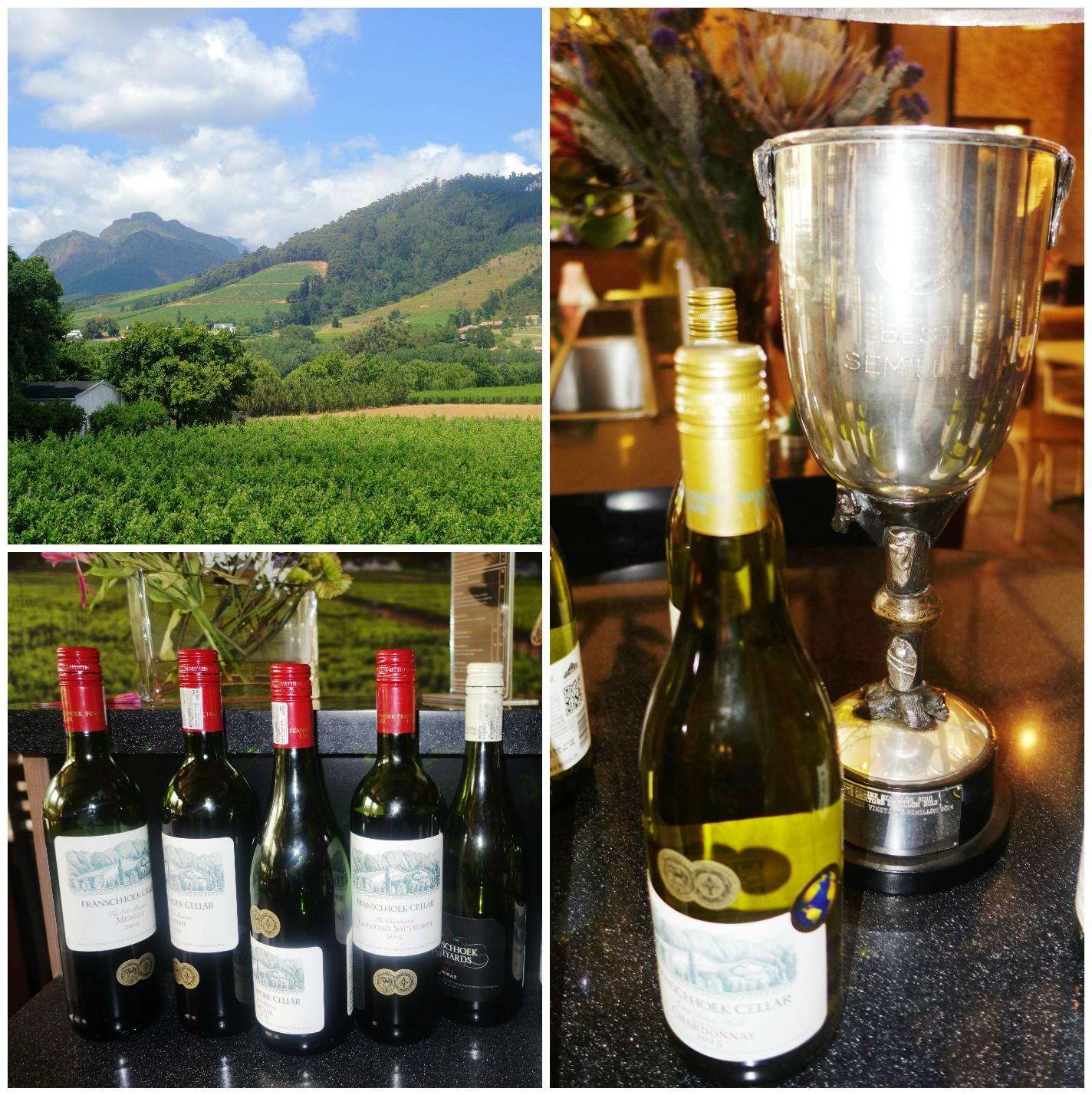 The Bernard Series Old Vine Chenin Blanc 2015 – this wine holds the highest number of accolades from the Douglas Green Bellingham wine ranges. It's intense flavours derive from low yield vines that are planted spaciously and cultivated to extract concentrated flavours from the grapes. It is aged in French oak barrels to produce a rich flavour. The bold flavour also makes this appealing to red wine lovers.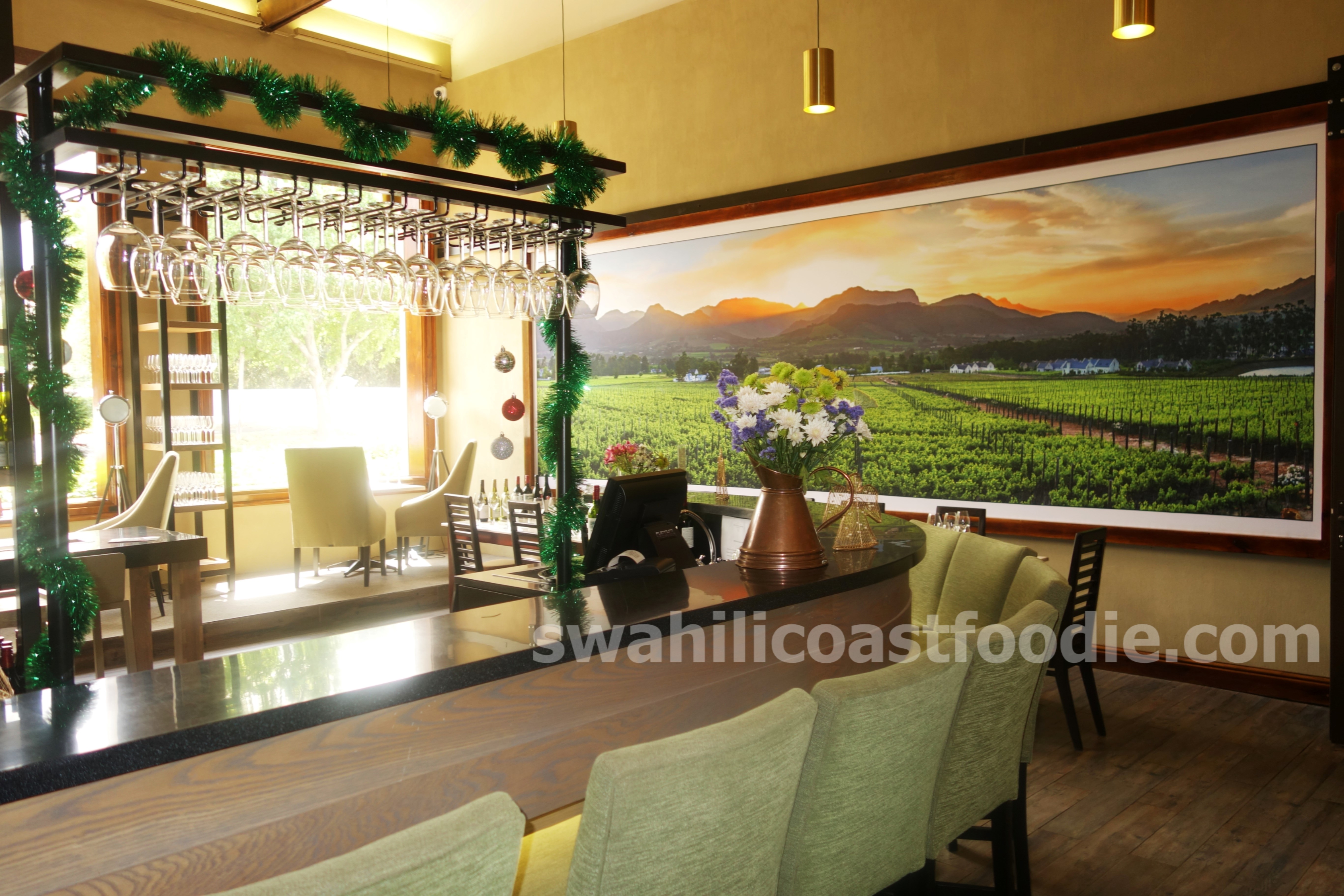 Franschhoek Cellar Merlot – this has a 'cherry' aroma and an interesting flavour derived from the tannins. Merlot is the most challenging grape to grow in the terroir of the Cape Winelands. It is an appealing red for a warm evening. Franschhoek Cellar Cabernet Sauvignon – this light, easy-drinking but high-quality wine has a typical Cabernet Sauvignon aroma of dark fruits and tobacco. This medium-bodied wine will be enhanced in flavour after one year.
Cathy, who studied at the respected Cape Wine Academy, then invited us to sample two more reds in the Bernard Premium Lounge. The award-winning Bernard wines are named in honour of Bernard Podlashuk, the winemaker who introduced vines to the Bellingham farm just beyond Franschhoek after buying the estate in 1943. The style of this sophisticated space reflects the flair of this innovative wine maker and his flamboyant wife who are remembered for their pioneering spirit and fabulous hospitality. Here are highlights from Cathy's tasting notes for the Bernard reds: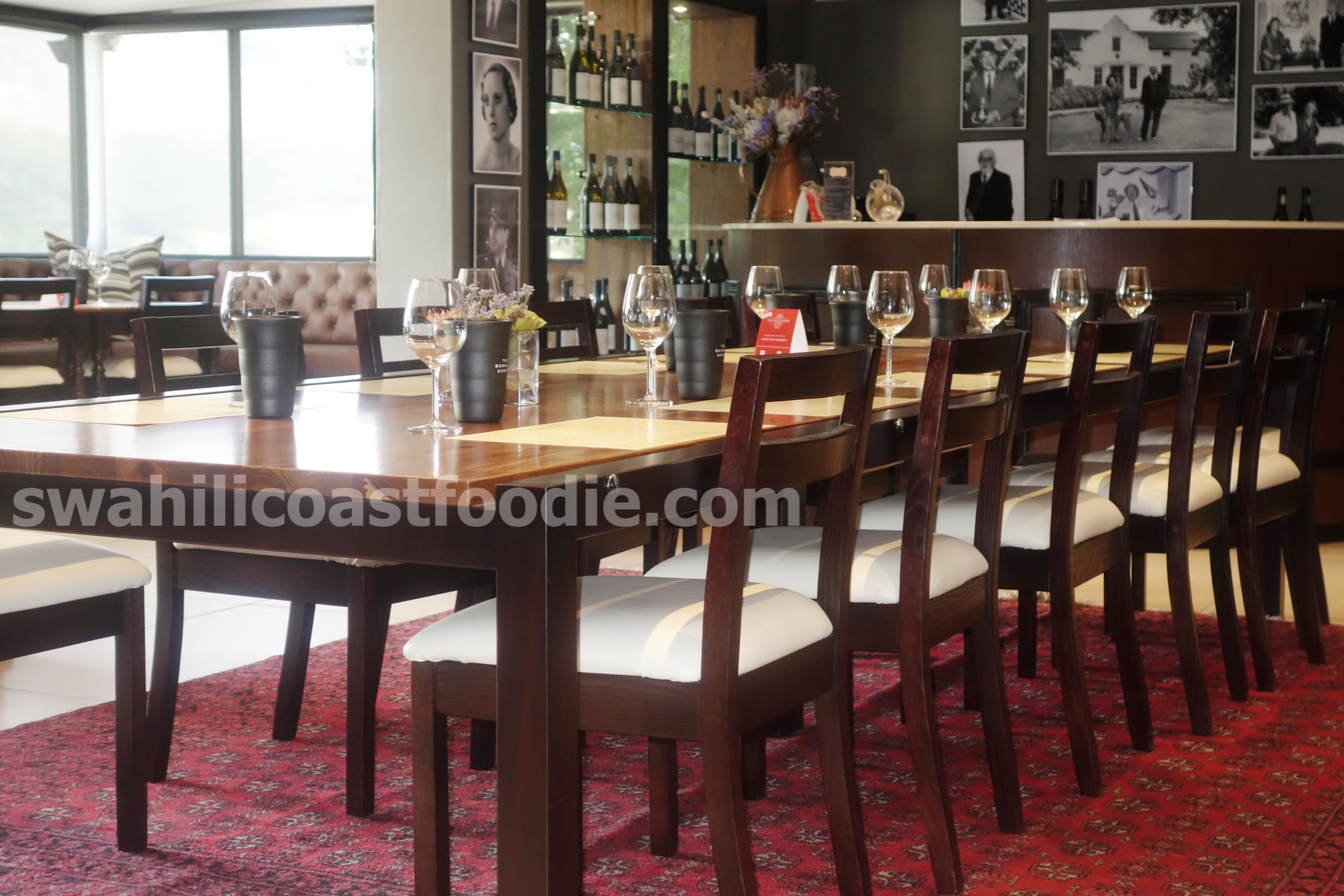 The Bernard Series Bush Vine Pinotage – this wine, which has a distinct aroma of dark berries, is complex and dry with a smooth finish. It is ideal for fine dining. Pinotage, which was first grafted at the University of Stellenbosch in 1925, is enjoying a renaissance as the grape is being cultivated to be more fruity and appealing. The Bernard Series SMV – this is a Shiraz, Mourvèdre and Viognier grape blend from Paarl has the aroma of red barriers and a beautifully 'balanced' taste.
This was a wonderful opportunity to sample some a variety of very appealing wines but my tasting highlight was certainly The Bernard Series selection. They are extremely complex, well-made wines that are ideal for a special occasion.
The tasting was followed by a delightful lunch at the splendid Platform restaurant, alongside the Franschhoek Wine Tram line, which offers great views of the surrounding vineyards. The wine list, of course, is extensive with two sparkling wines; a wide choice of 'zesty', 'creamy' and 'blockbuster' whites; three Rose options; together with reds ranging from 'gentle and juicy' to 'rich and spicy'. We opted for the sweet and sticky oven-roasted duck accompanied by roasted herb vegetables which the menu suggested pairing with Bellingham Homestead Shiraz. The Brampton Pinotage was recommended for the slow-roasted pork belly with pepper mash and tasty pickled cabbage, baby carrots and pork jus. Finally, a pairing of Bellingham Sauvignon Blanc was proposed for the super smoked salmon with cream cheese and on a seed loaf. This was the perfect way to end a lovely tasting at Franschhoek Wine Cellar.