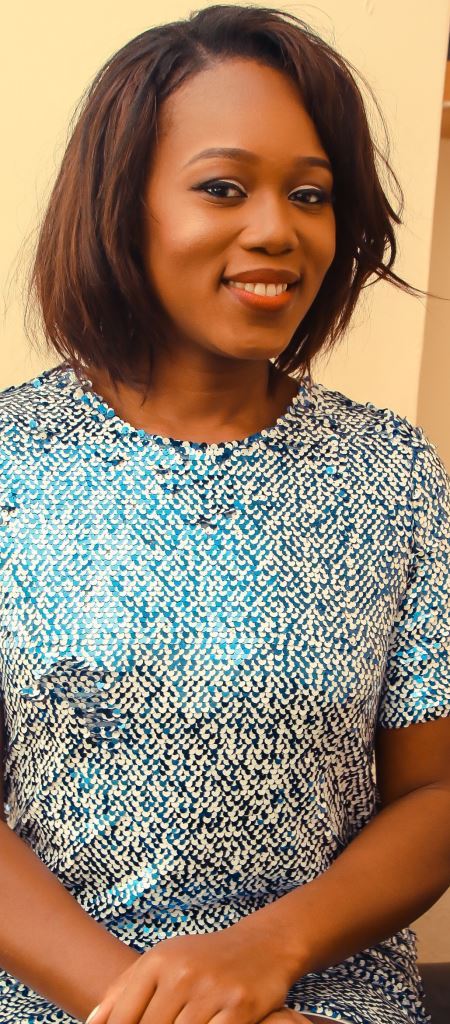 Across Europe and North America there is increasing interest in the diverse cuisines of the African continent. One of the inspirational figures behind the rising 'African food' scene is Jessica Laditan, co-founder of Pop Up Africa, a UK-based events enterprise. Swahili Coast Foodie sat down with Jessica to discuss London's 'Africa Food and Drink Takeover' and her company's other innovative events.
What's the back story to Pop Up Africa?
Pop Up Africa is an 'Africa inspired' pop-up retail and food events company. It started out of a desire to promote and make African products more available to a broader audience in Britain. We started with our first 'Africa at Spitalfields' market event at the trendy London food, crafts and retail destination in 2013. Now in its 4th year, it has seen stall holders take their brands from the market stall to the shelves of Tesco and ASDA supermarkets. The twice-yearly bank holiday event offers entrepreneurs (selling everything from food to clothing) 100 highly sought-after trading spaces at affordable rates.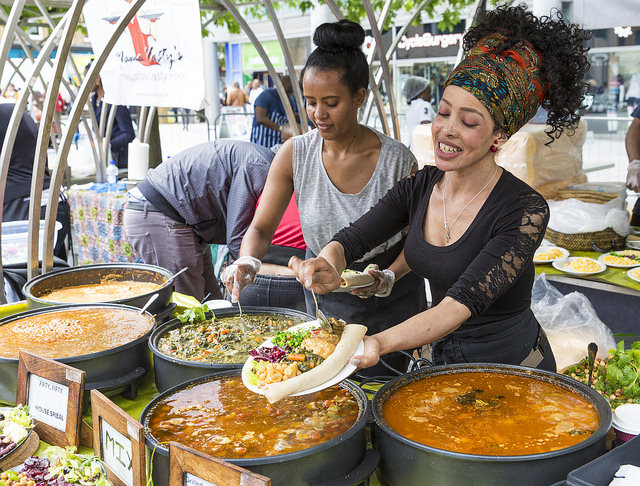 Where does your passion for African food and drink come from?
I'm greedy (lol)! I love food in general, I don't discriminate, I'll try anything once. I grew up eating the food from my homeland of Nigeria (in addition to British favourites) but had friends from other parts of Africa. On occasions I had the chance to eat their cuisine. These influences have made me particularly passionate about African food. In London, my present home, I found that many of my non-African friends could not identify with cuisine from Africa and were less open to trying the dishes. Nowadays African culture and influences are being embraced more around the world. I have taken the opportunity to showcase our food from jollof to Injera.
Tell us about the Africa Food and Drink Takeover…
Pop Up Africa believes that no celebration of Africa and it's culture is complete without delicious food. We were therefore delighted when London's popular South Bank Centre invited us to take over their food and drink market and transform it into a space dedicated to African food and drink. Its now part of the 3-day Africa Utopia Festival with up to 35 stalls offering authentic African cuisine representing countries from across the continent.
Why do you think there is growing awareness of Africa's diverse food and drink?
I think that there are so many factors that play a part in this. Definitely the internet and social media has helped to cultivate a savvy group African food bloggers and vloggers who use these platforms to share pictures and recipes of a variety of African dishes. Also events particularly markets, pop ups and supper clubs are trending at the moment making it more affordable for African food start-ups to showcase African food.
What is your favourite food?
I love rice, I could eat it every day cooked in different ways.
Greatest food city?
London, there's a bit of EVERYTHING!
Your favourite African street food?
Beef Suya, a Nigeria grilled and spicy meat snack, and North African Falafel.
Have you tried any dishes from East Africa?
Yes, I love Kenyan Food. I've also worked with people who trade Eritrean, Ethiopian and Ugandan food so I've tried some of their dishes.
Is there any food you wont eat?
I doubt it but I'm not sure that I'd eat insects.
Any upcoming events for 2017?
We have lots of exciting plans for 2017, please follow our social media pages and keep an eye on our website for details.
www.popupafrica.com
Instagram: @popupafrica
Twitter: @popup_africa
Facebook: @popupafricateam