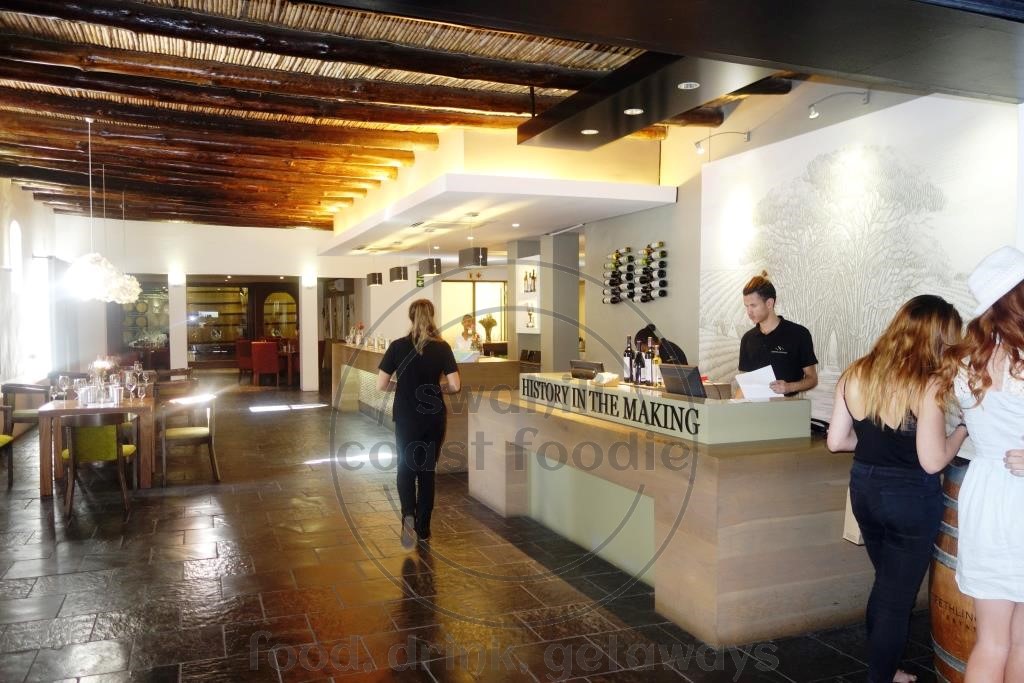 Cape Town Series: There has been a really great response from readers to the special reports from South Africa. This report from Neethlingshof estate in the Cape Winelands will please food and wine enthusiasts alike.
Neethlingshof's spacious tasting room combines modern design with a fabulous floor-to-ceiling glass revealing the cellar where their wines mature in traditional French or Hungarian oak barrels. Visitors to the 17th century estate in Stellenbosch are welcome to enjoy the Flash Food and Slow Wine Pairing experience featuring five bite-sized snacks with wines from their Estate Range and Short Story Collection. For our pairings we were accompanied by Juan Du Toit from Neethlingshof public relations who shared his knowledge of the wines: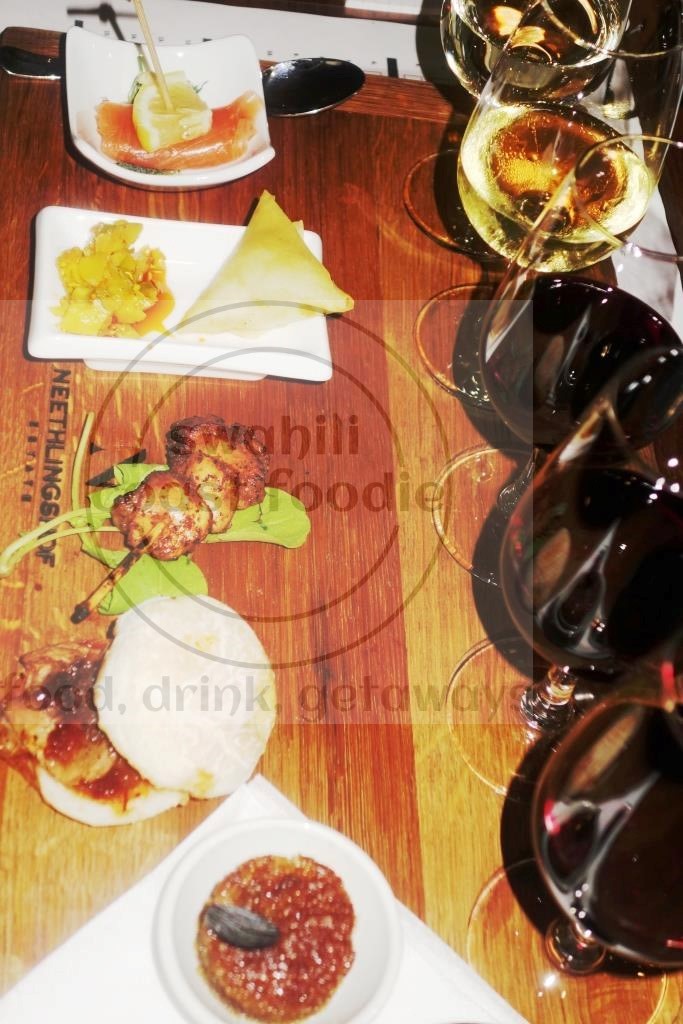 Neethlingshof Sauvignon Blanc has crisp, grassy, grapefruit undertones and is recommended for light first courses. The fruity and slightly acidic wine was paired with smoked salmon and dill.
Neethlingshof Gewurztraminer has a floral aroma and is recommended for curries or 'sweetish-savoury' dishes. The semi-sweet wine was paired with a samosa and mango acha.
Neethlingshof Malbec is a mildly spicy wine with red fruit flavours. The wine has a smooth finish and was paired with a chicken kebab although it is also recommended for beef dishes.
Neethlingshof Short Story Collection The Owl Post Pinotage is aged in Hungarian oak barrels to give it a 'peppery' finish. This smooth red with a spicy after taste is ideal for meat dishes and was paired with steak in a bun with strawberry relish.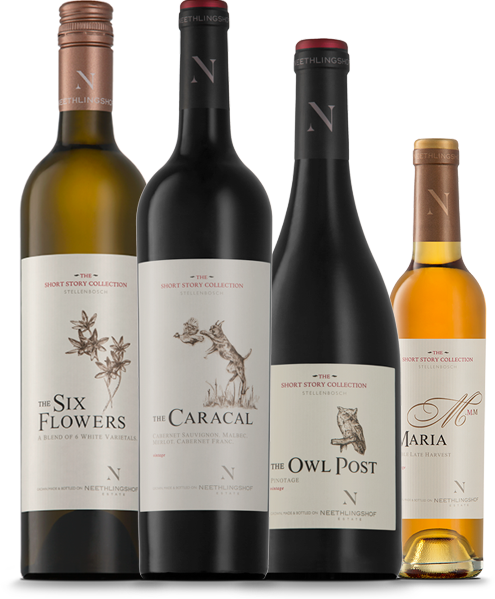 Neethlingshof Short Story Collection The Caracal has an aroma of plums and blackcurrants. This 'Bordeaux-style' blend is considered a 'sweet partner' and was paired with malva pudding.
After the pairing experience we had the unexpected delight of sampling the most memorable Maria Magdalena – Noble Late Harvest named after the formidable 18th century widow who was the driving force behind the estate. This highlight of the Short Story Collection (currently only available in South Africa) can be considered a dessert wine although it has less syrupy sweetness than its French counterparts. The fabulous flavours of the Maria Magdalena actually make this an ideal wine to savour on its own after a dinner and could really be an alternative to a pudding course.
Look out for many of the great South African wine ranges featured by Swahili Coast Foodie in the upcoming 2017 Dar Wine Festival.
I look forward to meeting readers of the blog at the event and enjoying some great wine talk at the MMI stand.
(Find Neethlingshof at MMI in Tanzania or ZMMI in Zanzibar. Remember not all of the wines featured may be available in your country.)
www.neethlingshof.co.za