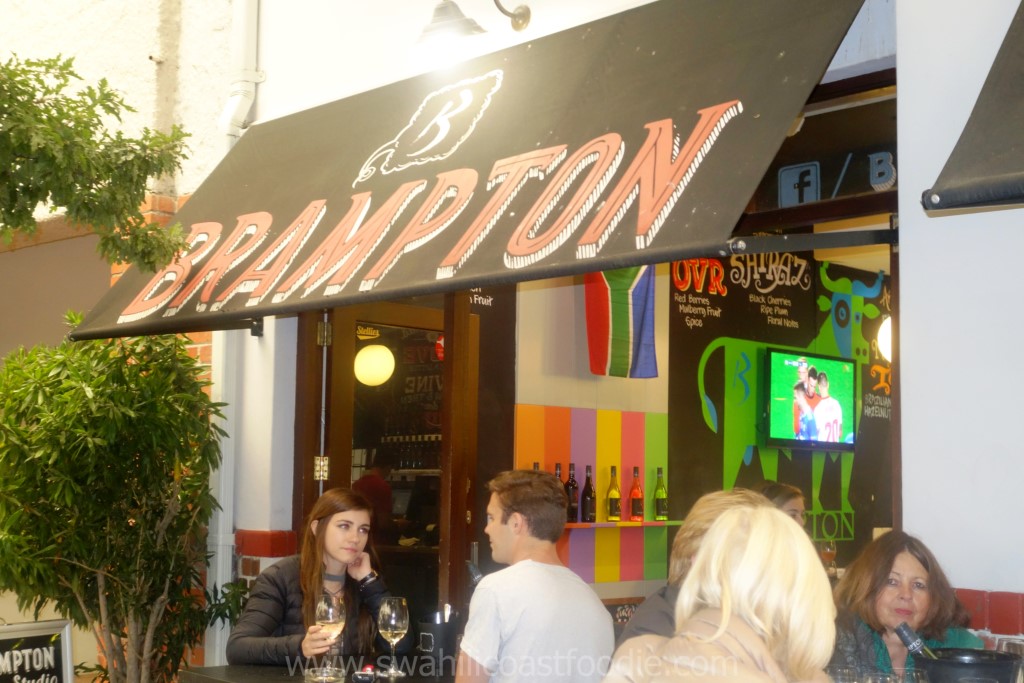 Cape Town Series: The Brampton Wine Studio, set in the elegant town of Stellenbosch in the heart of South Africa's Cape Winelands, captures the vitality of the popular wine range full of appealing offerings – and a few surprises.
The bustling bar was the perfect setting to sample Brampton's ten diverse wines sourced not only from Stellenbosch vineyards but coastal locations like Durbanville in the Western Cape and Swaartland, the gateway to the Cape West Coast. Schalk from the Brampton team and Quinton from the wine studio's serving staff shared their insights at an early evening tasting at the vibrant bar where the brand's wine is always flowing.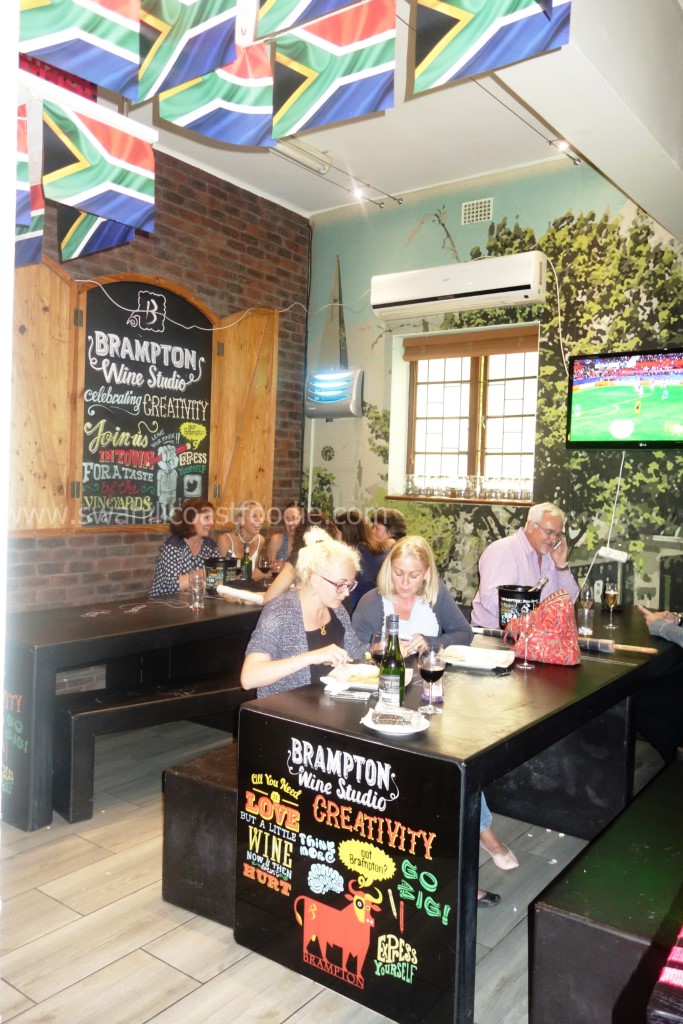 Brampton Rose – A Shiraz, Pinotage and Merlot blend that produces a well-balanced, dry rosé with an appealing salmon colour. This crispy rosé, popular with the Brampton team, is ideal for sushi, white meat dishes and salad.
Brampton Unoaked Chardonnay – This white is peachy and fruity but still has the vanilla flavour typical of Chardonnay. Unoaked Chardonnay such as this has a character that makes it very accessible and ideal for sundowners.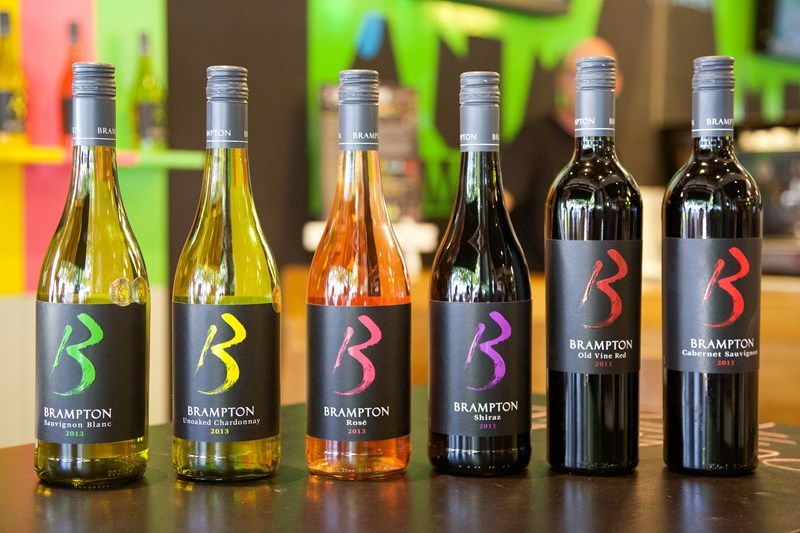 Brampton Pinotage – The classic South African grape produces a chocolate and cherry flavour for this red which is aged in French and American oak.
Brampton Cabernet Sauvignon – A smooth, deep-oak wine with an aroma that is reminiscent of cocoa or ripe plum. It has a smooth finish and a rich, cherry flavour.
Brampton OVR (Old Vine Red) – This blend of seven grape varieties produces a well-rounded red wine with the aroma of red berries and liquorice. This medium-dry wine has a smooth, lingering finish.
Brampton Shiraz – A slightly acidic and intensely fruity wine bursting with blackcurrant flavour that works well with red meat, stews, oxtail and 'big flavour' dishes.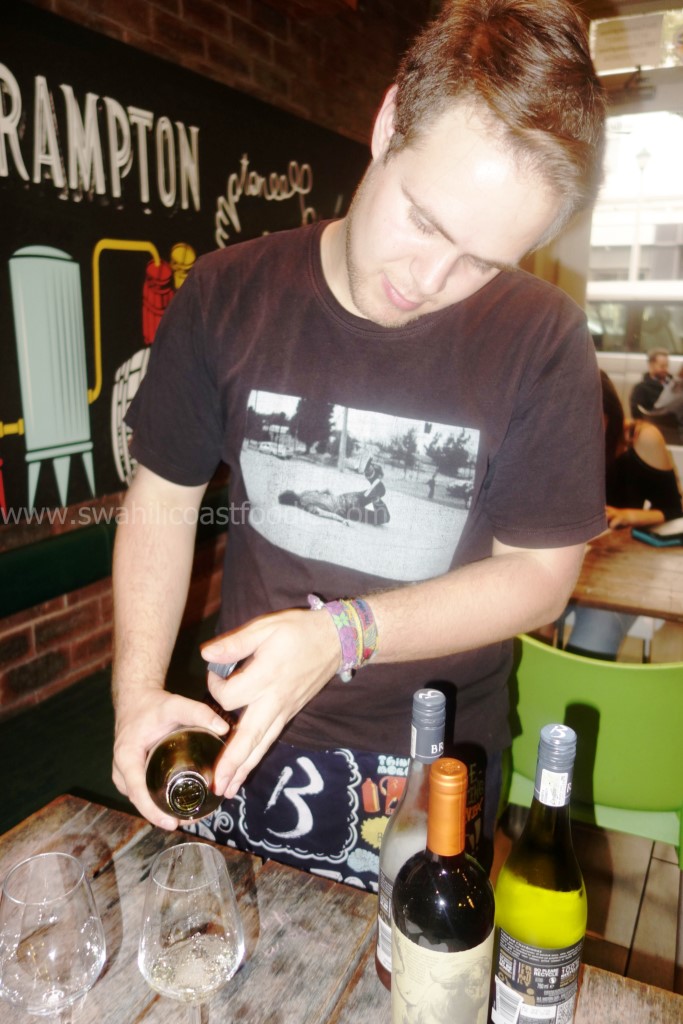 Roxton – This complex, premium wine for the range was launched in 2013 as a full-bodied yet surprisingly smooth red. It is a blend of Petit Verdot, Shiraz and Malbec that have been aged in oak barrels for up to 16 months. Roxton, named after a legendary, award-winning Jersey bull brought to South Africa from Canada in the 1950s, is presently only stocked in selected outlets in South Africa.
Brampton Wine Studio has an open kitchen cooking up bar snacks in addition to its wine list, Rusty Trigger lager, Bos Ice Tea Range and choice of Merkaus coffees.
www.brampton.co.za
Facebook – Bramptonwines
Twitter – @bramptonwines #gotbrampton
Instagram – @bramptonwinestudio