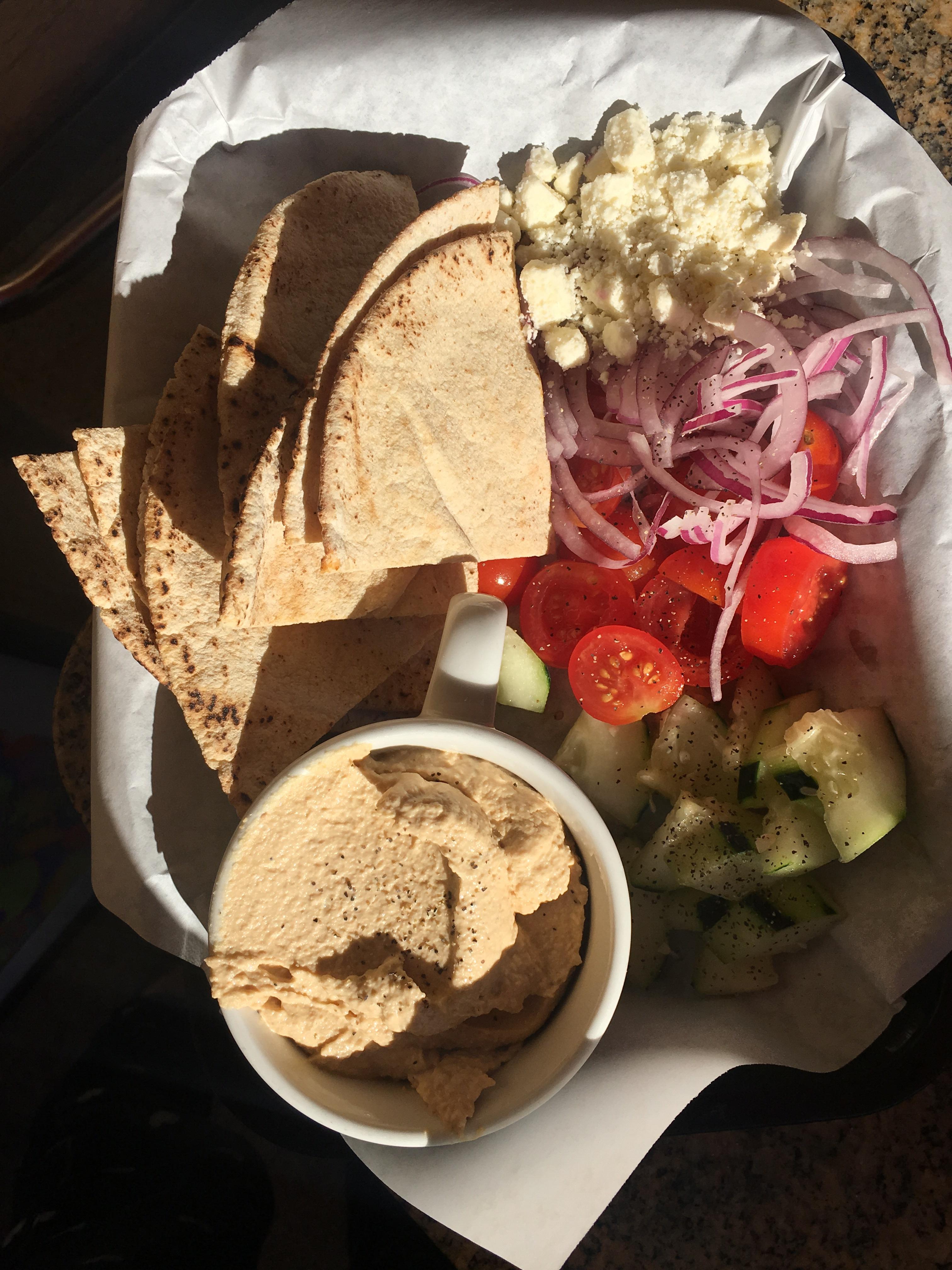 What impact does food have on our everyday life? This question was answered by legendary food writer Claudia Roden during a remarkable lecture introduced by Dame Valerie Amos in London.
The event, part of a lecture series from high profile speakers held to mark the centenary of the School of Oriental and African Studies, was a fitting opportunity for the author of ten celebrated cookery books to share her fascinating food journey. Her lecture reflected how everything relating to food, from animal husbandry to cooking, is linked to culture. Claudia went on to weave her personal experiences with historical and ethnographic research she had undertaken in her decades of research into Middle Eastern and Mediterranean food.
The Egyptian author who was born in 1936 spoke of her happy childhood among the Jewish community of Cairo where recipes were jealously kept by families – or given away with one or two mistakes! Claudia went on to observe how food remains a link to the past, especially for exiles like her own family who in turn often bring 'gastronomic enrichment' to their adopted homelands.
Claudia explained her own food journey around the cuisine of the Mediterranean from being 'enthralled' by finding ancient recipes from scholarly works in the British Library to random meals with strangers in several countries who invited her to their homes. The SOAS Honorary Fellow explained how "A meal is a place of interaction" often with overlapping links to occupiers, settlers and maritime connections in regions like the Mediterranean where different people, faiths and traditions mix together. This belief has been reflected in her many respected works, including A New Book of Middle Eastern Food; A Middle Eastern Feast; and Tamarind & Saffron.
The final part of Claudia's lecture brought her enthralled audience right up to date with a positive story of 'politics through gastronomy' from Lebanon where farming co-operatives and markets are uniting diverse communities. Her lecture also made a compelling case for how food is part of the 'intangible cultural heritage of humanity' being increasingly recognised by UNESCO and how the world's traditional cuisines become a 'fragile living heritage' if they are not protected and appreciated by communities around the world. Indeed, Claudia concluded that food itself lies at the heart of fostering social cohesion: "There is something about eating together that creates a bond. It can be made create community."
You can find out how to make Claudia's delicious hummus bi tahina and many other fabulous recipes in her popular book Arabesque: Sumptuous Food from Morocco, Turkey and Lebanon
Ingredients
250g chickpeas, soaked in cold water overnight
2 lemons, juice of
3 tablespoons tahini
3 garlic cloves, crushed
salt
4 tablespoons olive oil
Garnish
1 tablespoon olive oil
1 teaspoon paprika
1 teaspoon ground cumin
2 sprigs parsley, finely chopped
Directions
Drain the chickpeas and simmer in fresh water for about an hour or until tender. Reserve the cooking water.
Process the chickpeas in a blender (or food processor) with the lemon juice, tahina, garlic, olive oil, salt and enough of the cooking liquid to obtain a soft creamy consistency.
Serve on a flat plate, garnished with a dribble of olive oil, a dusting of paprika and ground cumin (this is usually done in the shape of a cross) and a little parsley.
Serve with warm pita bread for dipping.