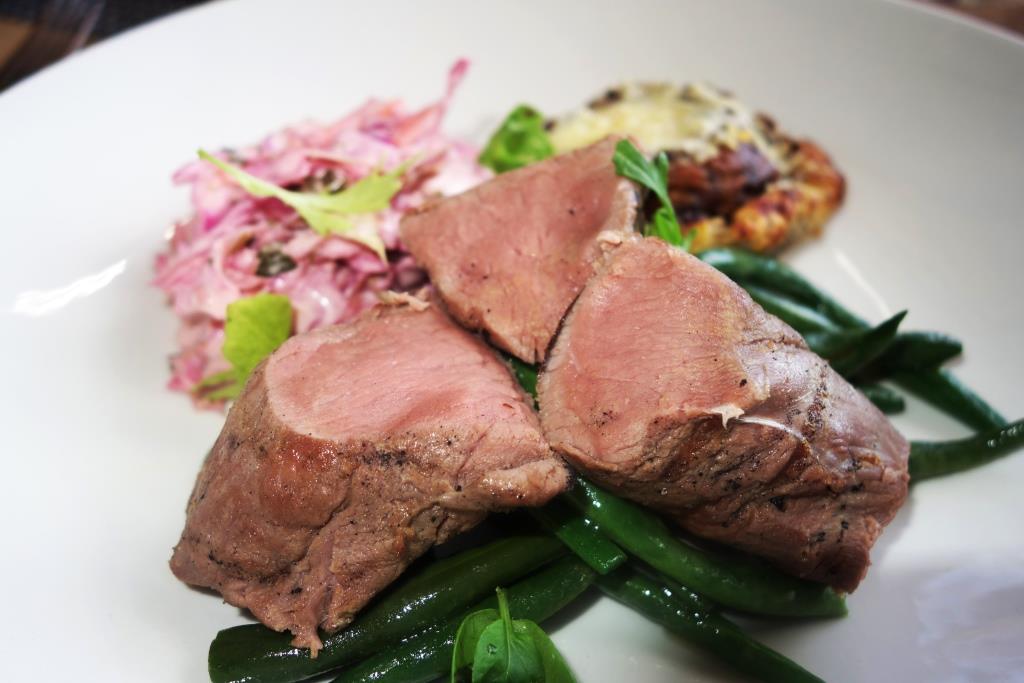 Cape Town Series: Durbanville offers a fine choice of vineyards, eateries and activities ideal for any foodie or wine lover just a 30-40 minute car ride from the centre of Cape Town.
One of the finest ways to enjoy this delightful part of the Western Cape, however, is to dine at the Durbanville Hills Restaurant where the vineyard's wines are served up alongside splendid lunch and dinner menus. Early arrivals will also find breakfast options.
The restaurant has a spacious design with triple-height floor to ceiling glass that maximises the fine views of Table Mountain and the suburbs of Cape Town. Table settings are clean and contemporary with polished steel, indigenous Cape plants forming a centre piece – and of course the fabulous backdrop of the vineyard with views of Table Bay beyond.
Jean, our friendly, knowledgeable and personable waiter, helped explain the attractive menu and wine options. These include head chef Louisa Greeff's food pairing specials in addition to seasonal menu options. There were six first course and seven main course a la carte lunch options.
Sweet and chilli kitchen-baked bread with salted butter was served before our first courses arrived. Cape oysters from Saldana on the West Coast were served plain with Tabasco and fresh lemon or wrapped in parma ham, panéd then deep fried. The light, crispy and satisfying starter was perfectly paired with Durbanville's MCC bubbly. The first-class caramelised tomato and red onion tarte tatin was uplifted by Gorgonzola mousse made with crème fraiche and topped with toasted almonds.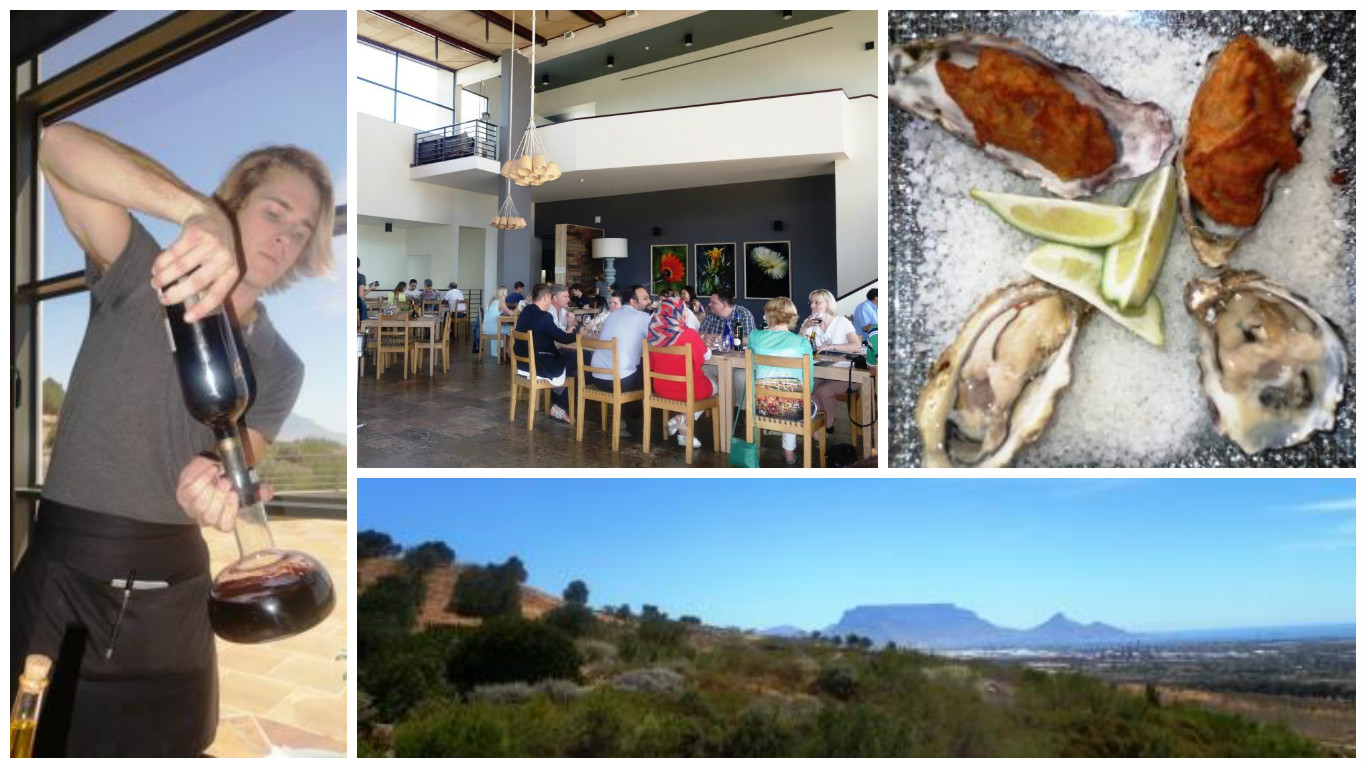 Majestic mains followed. The grilled kudu loin (termed 'venison' on the menu) was served with a creamy red cabbage slaw and a distinctive, twice-baked pecan nut soufflé. Pork neck came stuffed with onion marmalade and Healey's cheddar (from Waterkloof). It was perfectly matched with butternut puree and braised leeks. The jus made from the chef's own red wine reduction is a lengthy labour of love that deserves a special mention.
The generous and beautifully plated mains were perfectly paired with the splendidly smooth 2012 Tangram, the 'super premium' red blend from Durbanville Hills that is aged for four years in French oak. This was one of highlights from the wine menu masterminded by genial general manager Dirk Steyn who offers 2 sparkling, 1 rose, 6 white, 9 red, 3 'new release' and one desert wine choice from the surrounding vineyards and beyond. Dirk wins full marks for nurturing the wine knowledge of his team who can also decant their finest offerings with skills and flourish.
Finally we enjoyed an indulgent dark citrus crème brulee with vanilla tuille and a dark chocolate mousse and meringue gateaux with berry compote. The Rhinofields Noble Late Harvest was a deliciously rich dessert wine to finish off our most memorable lunch time feast.
Durbanville Hills wins full marks for serving great food in a relaxed but stylish setting with outstanding service.
www.durbanvillehills.co.za
info@durbanvillehills.co.za
+27 (0)21 558 1300