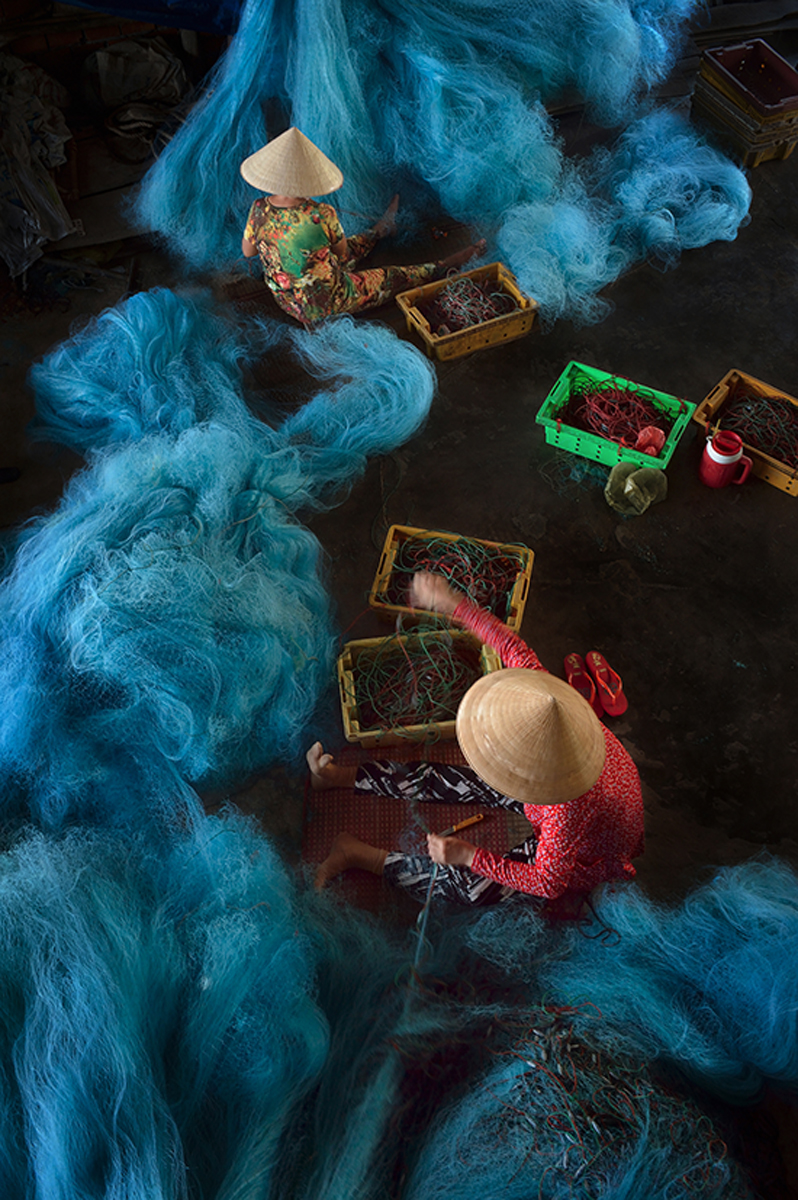 World-class, prize-winning images are once again being showcased in London by a prestigious competition that recognised the skill of amateur, semipro and professional travel photographers from around the world.
My pick of the TPOTY images that impressed me most at the private viewing, held on the opening night, certainly have a 'fishy' theme.
First up is a striking image of net making taken by Ly Hoang Long in his homeland of Vietnam. The image taken in Bac Lieu give the nets a surreal appearance in this shot captured as they were swiftly mended ready for the fishermen to prepare their boats to sail for another catch.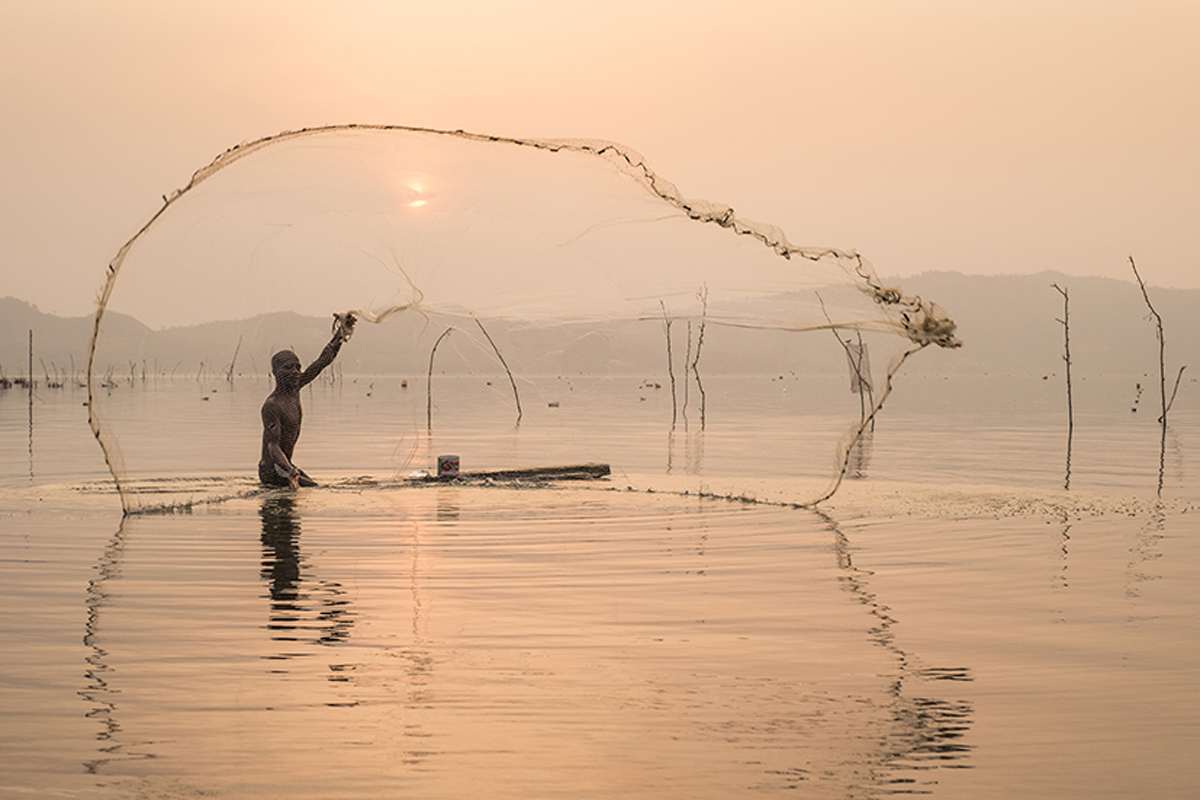 Next is a serene image from Lake Bosumtwi in Ashanti, Ghana, taken by Joel Santos from Portugal. The overall TPOTY winner for this year depicts a local fisherman sitting in a traditional wooden padua. The extended caption I noted alongside his series of award-winning images in the exhibition notes that the lake, located in an ancient meteorite impact crater, helps to sustain the surrounding villages. Overfishing as a result of a growing population, however, is depleting fish stocks. Thought by the locals to be sacred, the lake is believed to be the location where the souls of the dead come to bid farewell to the goddess Asase Yaa. Tradition dictates that because of this belief the fishing is undertaken in the traditional way using wooden planks called paduas.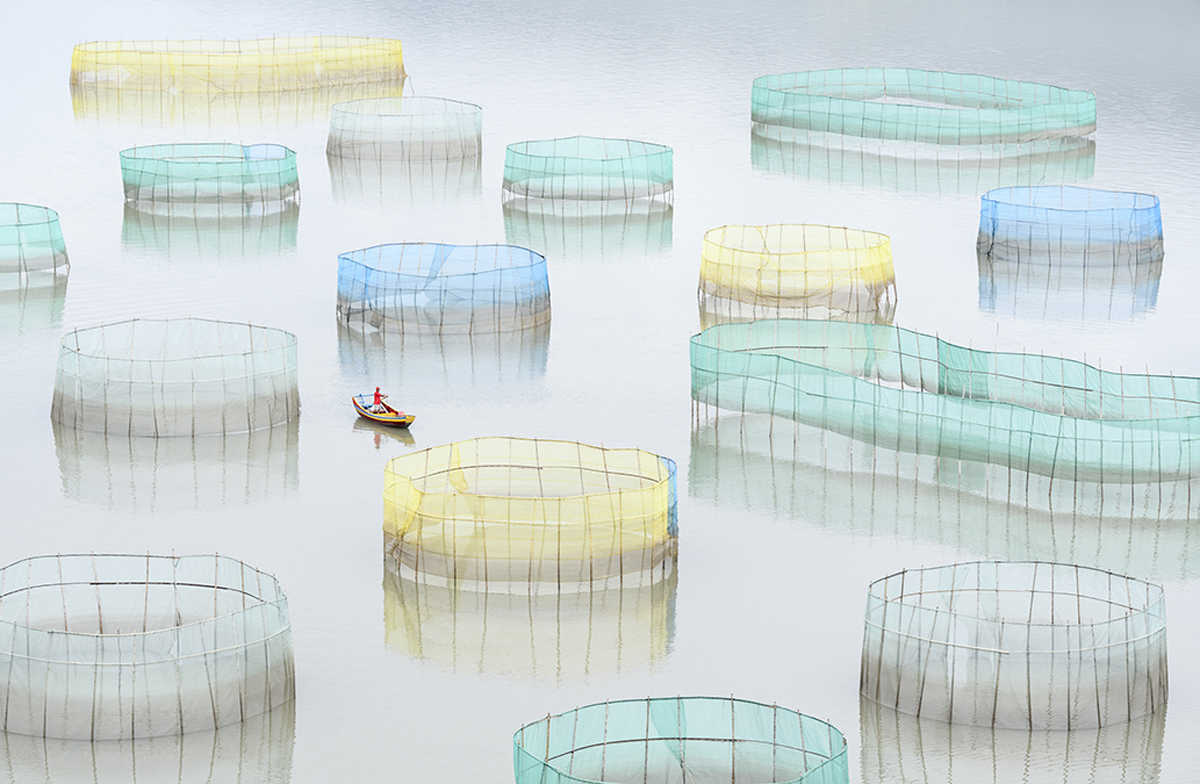 My final pick depicts a Chinese farm worker rowing out to inspect the nets of a large crab farm in the sea. The intriguing image was taken by Marsel van Oosten from the Netherlands while travelling in the eastern Chinese seaside town of Xiapu in Fujian.
TPOTY website has more about the competition whose sponsors include Fujifilm, Genesis Imaging, Hurtigruten, Paramo Clothing, Photo Iconic, Plastic Sandwich and the Royal Photographic Society. The exhibition lasts until 3 September at the University of Greenwich's Stockwell Building in London.
www.tpoty.com
Credits:
Ly Hoang Long/tpoty
Joel Santos/tpoty.com
Marsel van Oosten/tpoty.com