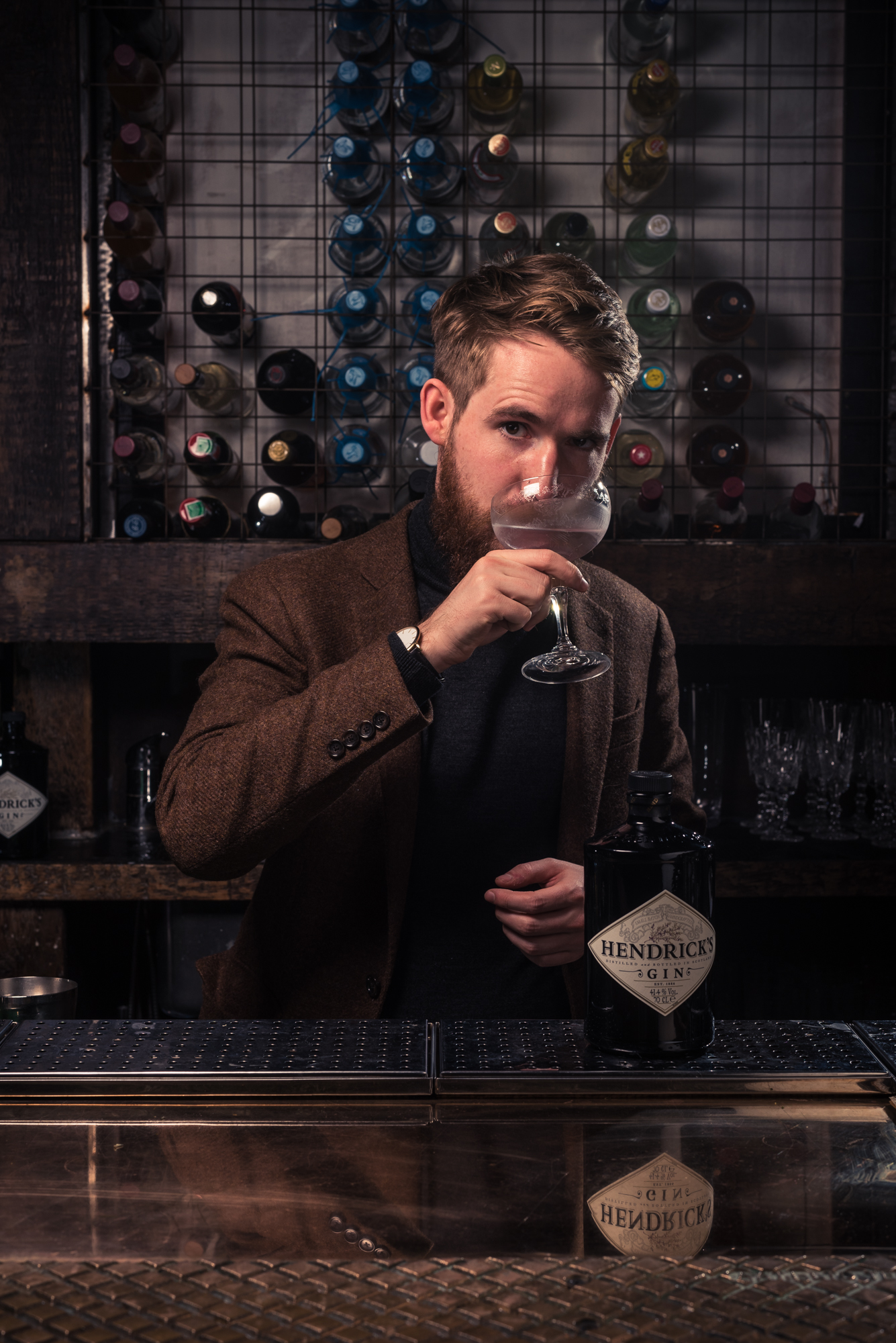 The Global Ambassador for Hendrick's Gin represents a spirit that has become a legendary brand found in bars across the world. Hendrick's is now the premium gin of choice for many bartenders all over the globe and it's the job of Ally Martin, as their inspirational globe-trotting ambassador, to keep the spirit as one of the gin category's leading players. SCF asked Ally to share some of his expert knowledge ahead of his visit to the city of Dar es Salaam, Tanzania's commercial capital, where he would be hosting an exciting evening for lovers of the spirit on the Swahili Coast. But first the man with the infectious enthusiasm for Hendrick's took time out to offer some fascinating insights into the unique, tasty and incredibly refreshing gin from Girvan in Scotland:
Why is gin so universally popular? What attracts you to gin?
I think gin has become more universally popular as drinks from all around the globe can gain an understanding and fascination for the spirit fairly quickly. Bartenders have played an integral role in raising that popularity and making sure gin lovers can find it at bars all around the world. The arrival of the cocktail renaissance at the same time as the resurgence in gin's popularity has meant that bartenders have become intertwined with the growth in popularity of the spirit.
What is your role for Hendrick's Gin? How did you become a Brand Ambassador?
My job is an incredible one. I have the opportunity to travel the world being an evangelist and an educator with a deep love for and understanding of Hendrick's. The aim is to inspire the bartending community, build awareness and excitement about Hendrick's with all gin lovers and make sure that everyone is as passionate about our history, our heritage and most important our liquid as I am!
What makes Hendrick's Gin so special?
No other gin tastes like it and that's because no other gin is made like Hendrick's.  That is because Hendrick's is distilled in not one but two utterly dissimilar types of still. The leaders of this peculiar ensemble are a Bennett, an antique copper pot dating right back to 1860, and a rare Carter-Head from 1948 of which only a handful exist. The Bennett style distillation sees the botanicals (seeds, berries, roots, fruits or herbs that form the basis of gin) left in the spirit for 24 hours prior to distillation, resulting in a rich, complex spirit. By contrast, the Carter-Head gently steams the botanicals in a basket atop its loft neck so that influence is imparted upon the spirit in something akin to a botanical steam bath. This yields a lighter, more delicate spirit.
Is Hendricks really made with cucumber?
Absolutely! Hendrick's uses a marvellous infusion of cucumber as one of its botanicals. Hendrick's is consummated with the curious yet marvellous infusions of rose and Cucumber, delectably supported by a symphony of no less than 11 botanical instillations sourced from the four corners of the world.
So is it a 'flavoured gin'?
Hendrick's is a 'distilled gin' which means that it is distilled with a range of natural botanicals of which juniper is the main one. A distilled gin means that we can add something after the distillation process.  In our case this is the essence of rose and cucumber (these can't be put in the stills due to theirsensitivity to heat).
How do you like to drink Hendricks?
I couldn't pin it down to just one.  I love the noble and reliable Gin and Tonic.  We make ours with lots of ice and three slices of cucumber. I adore a Floradora, it's a drink invented way back in the early 1900s, served tall with raspberry, lime and ginger beer.  The final one I'd bring up is the Martini, it can be enjoyed in so many ways but for me it must be 60ml of Hendrick's Gin with 7ml of Dry Vermouth, stirred down over ice until very, very, very cold. The American comedian and actor Jackie Gleason once said: 'A man must defend his home, his wife, his children and his Martini.'  I've always thought that was a great quote.
What countries will you be visiting this year?
I'm absolutely delighted to be visiting Dar es Salaam in Tanzania shortly for Mohans the wine and spirit importer. Then on to Germany, France, Netherlands, Korea, Japan, USA, Ireland, South Africa, Singapore, Spain and the list goes on! I'll be spending lots of time with bartenders, running a host of unusual and unique events and hopefully enjoying a lot of Hendrick's with friends all over the world.
What next for Hendrick's Gin?
We've got all sorts coming up this year. To find out more simply follow us @hendricksgin or follow me @iamallymartin.