The wonderful world of Hendrick's Gin was compellingly shared by one of the leading authorities of this remarkable spirit at a vibrant tasting evening in the Indian Ocean port city of Dar-es-Salaam recently.
During the special evening at Hamu Restaurant, Ally Martin, the roving global brand ambassador for this most intriguing gin, revealed the story of this iconic spirit created by William Grant and Sons, the legendary Scottish distillers that have been in business for five generations. He explained that since 1999 the gin has been made from the soft water sourced from the Penwhapple Reservoir, located close to the distillery in the Scottish lowlands. Ally offered a fascinating insight into the gin-making process whereby the precious spirit is distilled using two different methods before being combined to make a singularly smooth gin that Hendrick's proudly describes as having an 'intriguing depth of flavour and a delicate floral aroma'.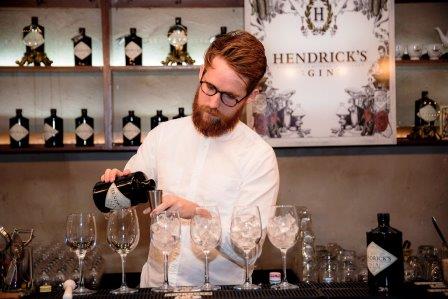 Lovers of Hendrick's are often surprised to discover that 'botanical brokers' venture across the world each year to source the finest seeds, roots, flowers and fruits that make up the botanicals mix that infuses the gin with its special character. Ally, of course, also explained how this 'whimsical concoction' is given a further twist with the addition of the delicate infusions of Bulgarian Rosa Damscina (rose) and cucuis sativus, (cucumber). The result is a wonderfully floral aroma distinctive to Hendrick's.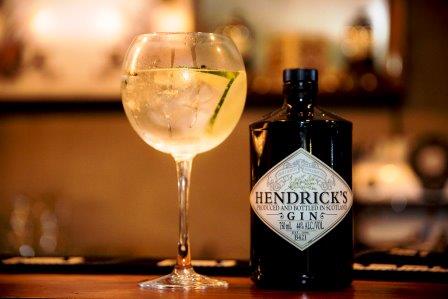 During Ally's special visit to the Swahili Coast, organised by Mohans Oysterbay Drinks, he also delivered trade training at the Ramada Encore hotel to some 40 professional bartenders from top establishments who all have the distinctive dark 'apothecary' bottle on their shelves – a throw-back to the Victorian era where chemists would use such glassware to store medicines.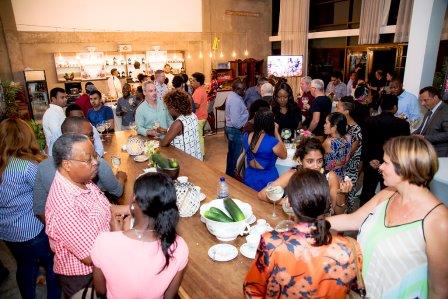 Here's Ally's sensational serving suggestions, starting with an easy but elegant classic:
Hendrick's Gin & Tonic

Ingredients:
50ml Hendrick's Gin
Top with Tonic Water
3 slices of cucumber
Method:
Fill a tall glass with ice, add all ingredients and garnish with three slices of cucumber.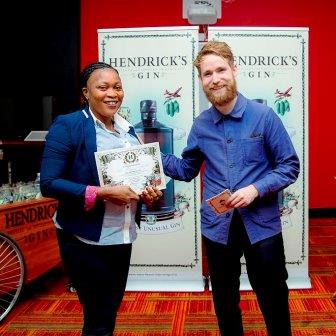 Next up is a refreshing drink ideal for a hot day:
Hendrick's Cucumber Lemonade
Ingredients:
50ml Hendrick's Gin
20ml Lemon Juice
20ml Sugar Syrup
Top with Soda Water
Method:
Fill a tall glass with ice, add all ingredients and garnish with three slices of cucumber.
Florada
Ingredients:
40ml Hendrick's Gin
20ml Lime Juice
10ml Raspberry Syrup
Top with Ginger Beer
Method:
Build all ingredients over ice in a highball glass and serve!
www.hendricksgin.com