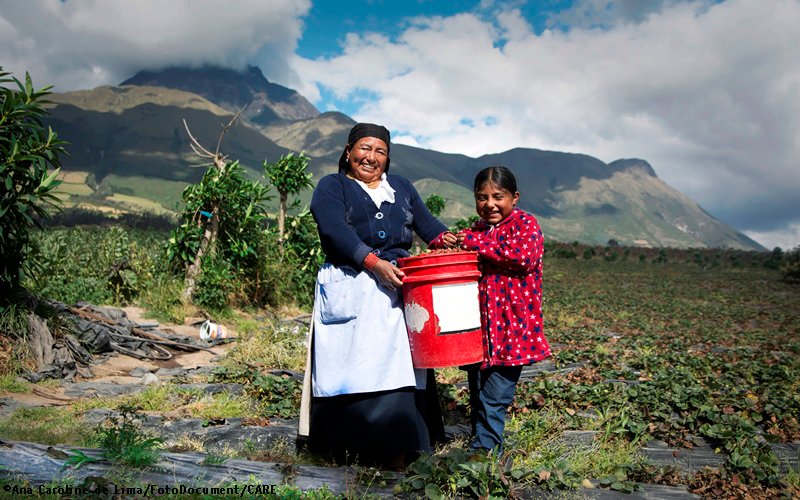 Food selling, farming and craft production are just three of the entrepreneurial activities undertaken by inspirational women being empowered worldwide through microfinance from Lendwithcare. Their images are featured in a photographic exhibition promoting an innovative scheme allowing lenders in the UK (and further afield in future) to offer microloans to low-income entrepreneurs.
'Empowering Women Entrepreneurs Worldwide', which recently featured at gallery@oxo on London's South Bank, offered an inspirational insight into the work Lendwithcare.org, part of development charity CARE INTERNATIONAL UK. They partnered with FotoDocument, a not-for-profit arts education enterprise, to commission five talented emerging and established documentary photographers to create a photo essay focusing on women entrepreneurs who were part of a microlending scheme aiming to lift them and their families out of poverty. Each photographer was selected from the commission country with the exception of Shaista Chishty who went from the UK back to her family's homeland of Pakistan.
The results are a series of intimate insights into the lives and labours of resilient women who had all secured microfinance support after being featured on the Lendwithcare.org loan platform. Repayments go to the UK lenders who can withdraw the capital, give it to CARE or support another entrepreneur with a loan. The exhibition gives a special focus to women as studies show microfinance lending can be especially effective when offered to female entrepreneurs who use their financial empowerment to then plan a stable future for their families.
One such industrious woman is Jenny, a mother from Ecuador who wishes to buy more cows for her family smallholding. This will then make it profitable for her to buy a milking machine. Jenny and her husband hope aim to use a loan to buy ten cows so they can sell more milk to a nearby factory producing dairy products.
Mavis from Zambia runs a canteen cooking simple food for hungry lunchtime patrons and employs part-time workers to prepare dishes. She is treasurer of a microfinance group and ensures every member pays their dues. Thanks to a loan she is now able to send her grandchildren to school. When she has enough funds, Mavis will purchase a fridge for her food business.
Maria in Ecuador buys strawberries from a neighbour and four times a week she leaves her home at 4am for a 2-hour bus ride to sell strawberries in the city of Cahasque. She also goes door to door in neighbouring villages selling fruit popsicles she makes at home. A loan to Maria would enable her to get land where she could grow strawberries herself.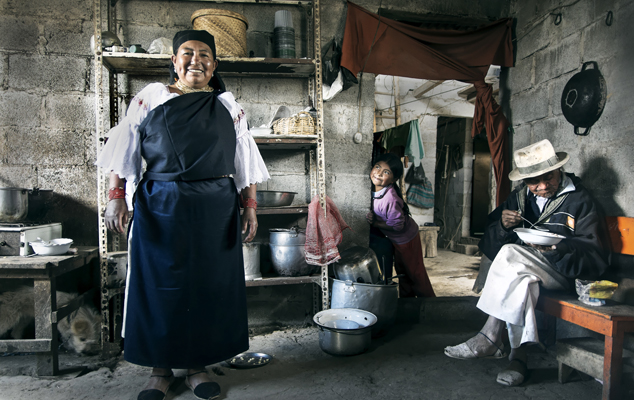 At the exhibition launch, Roger Tym from law firm Hogan Lovells explained how the organistion shared Lendwithcare's commitment to sustainable development and the empowerment of women in the developing world. The firm has already invested $325,000 in over 600 female-run businesses in 11 countries. If you would like to make a loan then read more about the entrepreneurs at www.lendwithcare.org