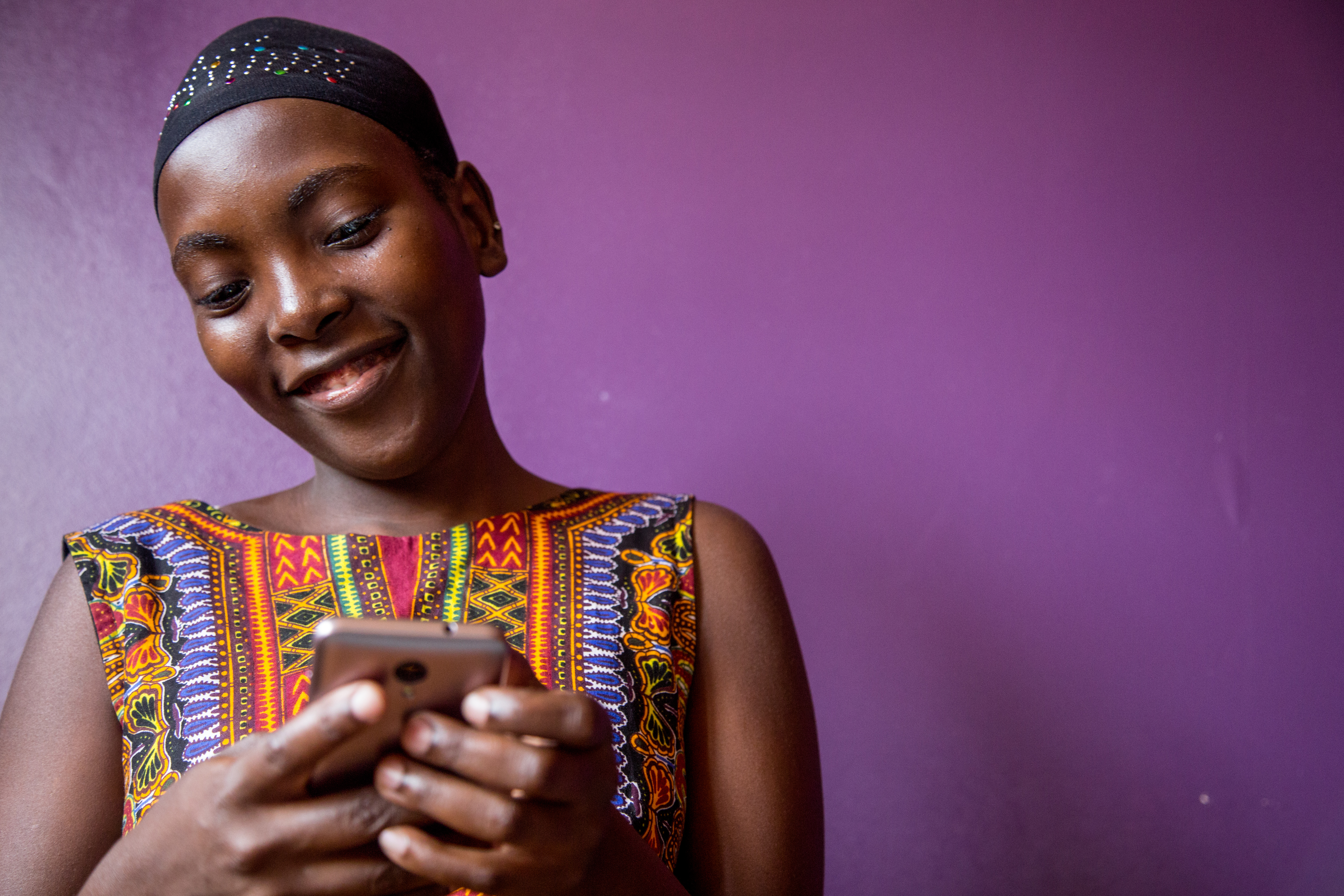 A remarkable exhibition featuring the photographic work of 12 Ugandan women has been showcased in London. The images highlight the inspirational work of Kiteka, a social enterprise empowering female entrepreneurs in Sub-Saharan Africa through access to mobile technology.
The women from Kampala, aged between 18 and 30, have all benefited from interest-free access to an Android smartphone with the loan being paid back over six months to the all-female start-up. They then join the Smartphone Sister training scheme where they learn how to perform basic digital tasks from a smartphone, such as creating and managing an email account; setting up a social media account; downloading applications; undertaking online research; and communicating via Whatsapp. This is accompanied by peer mentoring within their ten-strong cohort. A Smart Business course is also available for female entrepreneurs wishing to harness smartphone technology for commercial purposes. The initiative combines online learning with in-person training sessions. A Digital Sisters course is also offered for those wishing to learn how to complete basic digital work from a smartphone. Women who pass the 3-week training can then work online through Kiteka who negotiate outsourcing contracts with large organisations. The work ranges from AI data labelling to social media procurement.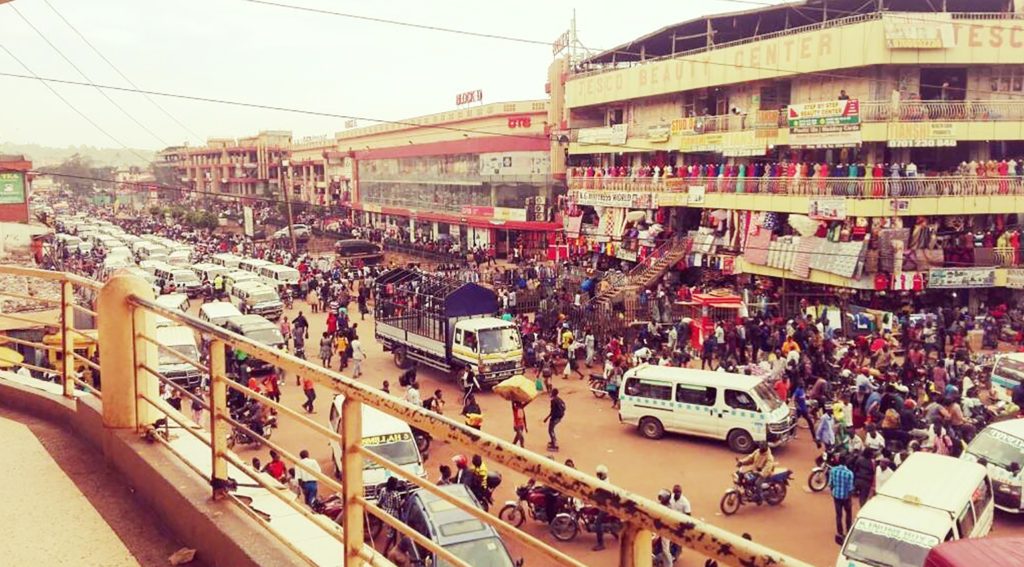 To highlight the achievements of the Kiteka programme the organisation gave 12 of their trainees the opportunity to enter a photographic competition using their smartphones. The results were displayed in an exhibition entitled Urban Beauty that both captured the personal perspectives of their home city of Kampala but also reflected the impressive achievements of this social impact organisation that is just two years old. The subjects range from bustling street scenes to joyful photo portraits. The competition winner, Helene Kansime, is a 27-year old receptionist who received 1 million Ugandan schillings for her entry depicting the energy of city life. She has developed social media marketing know-how through Kiteka. In the exhibition booklet she explains: 'Kiteka has helped me gain a wide range of skills which will help my dream of starting an events company come true.'
Runner up Stella Achen produced an image taken from inside one of the many minibuses that carry Kampala citizens around the city. The mother of three children explained the impact of the scheme has helped her charcoal microbusiness: 'Kiteka's smartphone loan programme has really helped me grow my business. I can connect with my customers via WhatsApp and expand my customer base.'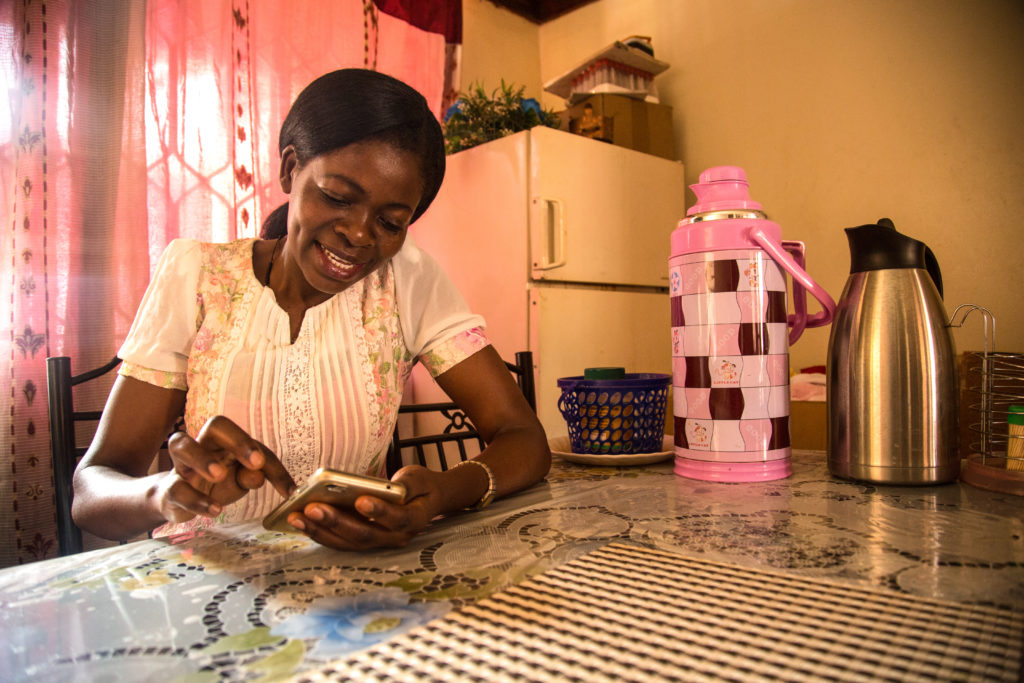 Hephzi Pemberton, Kiteka's co-founder, told Swahili Coast Foodie that she set up the social enterprise with Bethy Isingoma with a determination to 'disrupt gender inequality through technology'. She said: 'As an entrepreneur who runs a number of businesses from my smartphone I know the difference this technology can make.' Their work is now enabling women to digitise their enterprises ranging from catering to retail. For Hephzi the beauty in this exhibition lies in the transformative effect of these urban women collectively harnessing their potential through digital technology to produce amazing results.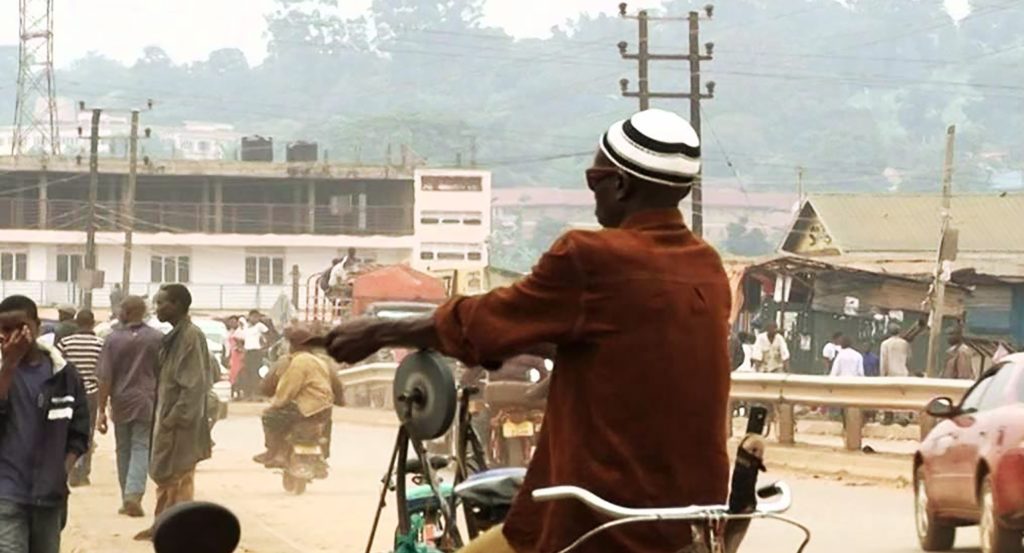 'We have done a lot of work around capturing and editing images for digital marketing,' said Hephzi who added, 'when you harness technology and social media you can achieve real impact.' This upskilling inspired the idea to showcase the new skills of the trainee participants in a photographic competition that has been displayed both in London and Kampala. Hephzi told Swahili Coast Foodie all the competition entrants were 'jubliant' when their work went on display. Kiteka now hope their initiative can transfer to other countries to enable young women to pursue social and economic opportunities that produce sustainable change.
The exhibition was held in the Georgian splendour of the House of St Barnabas in London's vibrant Soho district. This social enterprise members' club and employment academy seeks to break the cycle of homelessness. Its lively, year-long cultural programme is centred on social and cultural trends, supporting emerging talent and creativity. These events are open to the public, a reflection of the organisation's ethos that access to arts and culture should be equal to all.